Dubai - International Airport (DBX)

Our New Year trip for 2020 ran from late January 2020 to mid-March 2020 and involved 8 nights in Dubai and 43 nights in Phuket. We spent 3 nights in Dubai outward bounds, and 5 nights in Dubai on our return flight.

This meant that we landed twice and left twice from Dubai International Airport, always travelling Emirates business class.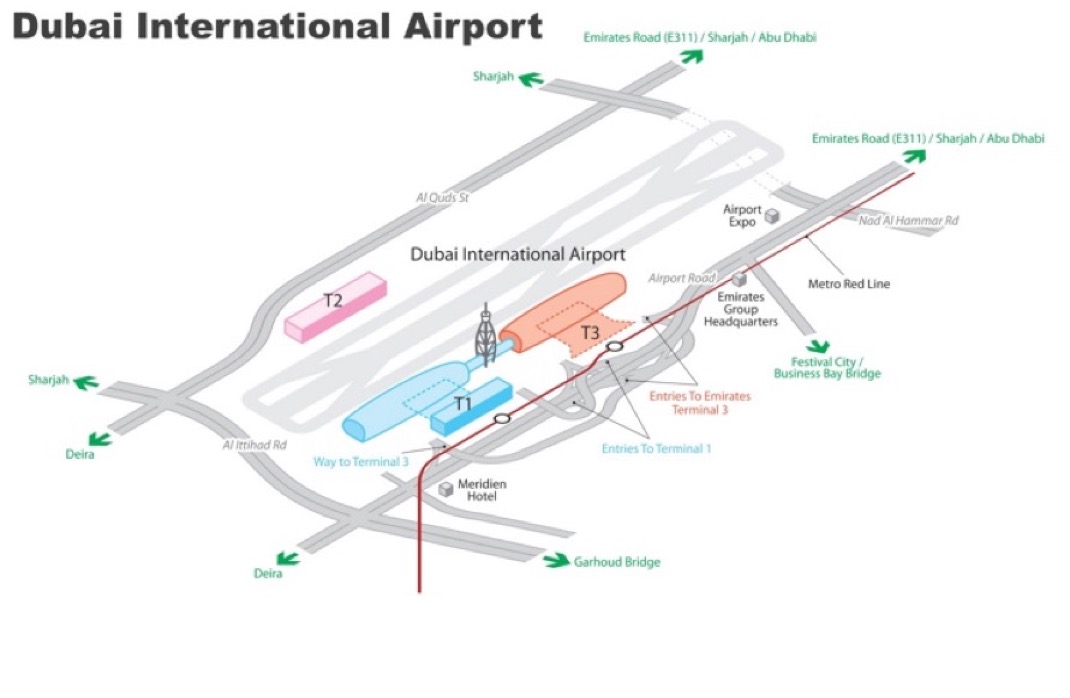 According to the airport website Emirates uses Terminal 3, and according to Wikipedia it is the worlds largest airport terminal and the second largest building in the world by floor space.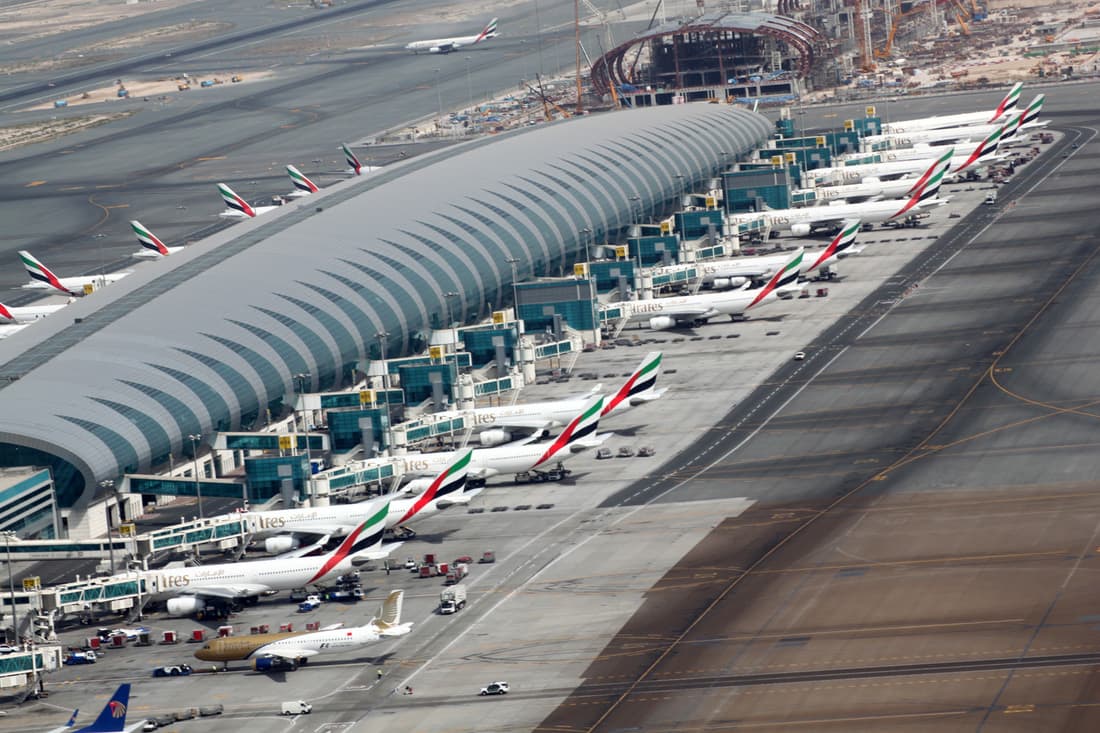 Wikipedia suggests that Terminal 3 (above) has two large concourses A and B, but it also mentions a concourse C.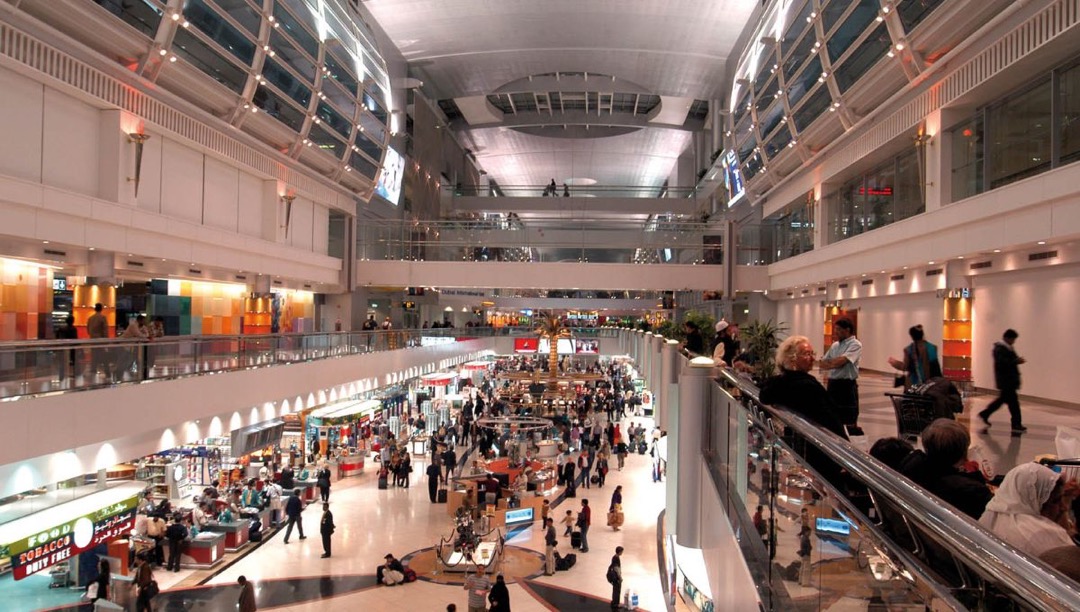 It's interesting to read the different reviews on Terminal 3. Firstly you realise that it is a very, very, big space, but that does not mean that it has any particular architectural significance. Secondly there are a lot of reports mentioning that it can be very crowded, with seats and USB charging points at a premium.

The reality is that being assisted business travellers on Emirates we actually saw almost nothing of the airport itself. Arriving we were accompanied through passport control and customs, directly to our pre-booked car. Leaving Dubai we were dropped-off as a special area for assisted travellers, wicked though the formalities and installed in the business lounge. That's it! So I'm not even sure the above photograph is really of Terminal 3, or even of Dubai Airport. But it says wonders for the efficiency of the Emirates business class service.


Our first trip through Terminal 3

Our first trip through Dubai was a 3-day stay over on our way to Phuket. We landed from London more or less on time at 07:20. Forewarned about the size of Terminal 3 we had asked for some assistance for my wife. So
we disembarked
slowly from the A380, and they were waiting for us.

There is one particular, possibly unique, feature with assistance in an airport. The route you take is usually the quickest, and somehow, you register virtually nothing as you jump through all the hurdles. The whole thing is a blur of corridors, lifts, controls, etc. I do remember a couple of things, but I'm not even sure if I saw them arriving or departing.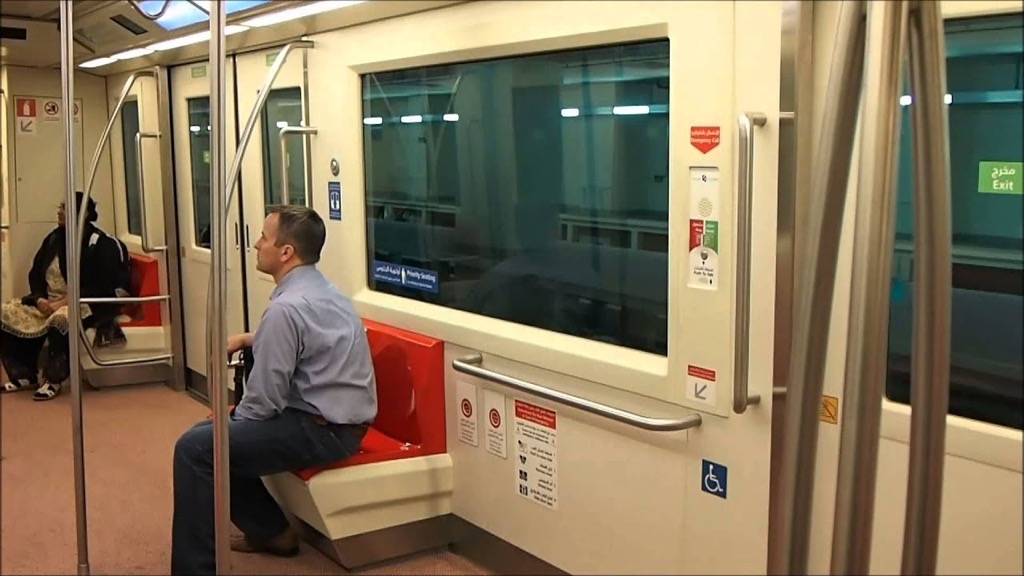 Arriving I remember that we had to take the train, or more precisely an 'automated people mover' (APM) so I guess we arrived at one of the A380 gates in Concourse A. I also remember that passport control was quite quick, and that we used a porter to pick up our luggage.

We had to pass to an Emirates chauffeur lounge where we were allocated the chauffeur to take us to our hotel in the city. In each case we had to wait about 10 minutes, before we were accompanied to our chauffeur-driven BMW 5-Series estate. As I've already said the whole arrival routine passed in an early-morning blur, and efficient blur, but still a blur.

Emirates business class flights include complimentary chauffeur-driven pick-up and drop-off's between hotels and the airport.

Departing from Dubai was a far more memorable experience, or more precisely a rememberable experience.

Our chauffeur was very punctual and was waiting at our hotel at 08:30. We received and SMS message confirming things. The drive to the airport was a formality because it was a Friday, so the Dubai weekend had started.

As we arrived at the area reserved for Emirates chauffeurs, there was someone waiting to assist my wife. As we went for check-in there was literally no one waiting. We breezed through check-in and passport control.

The next thing I remember was a cascade of water set behind a series of massive lifts.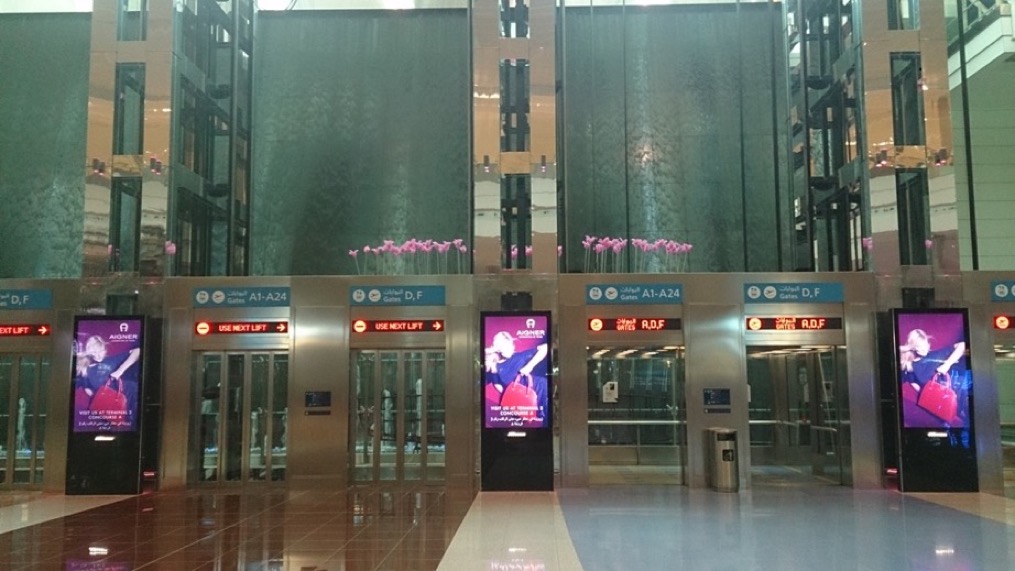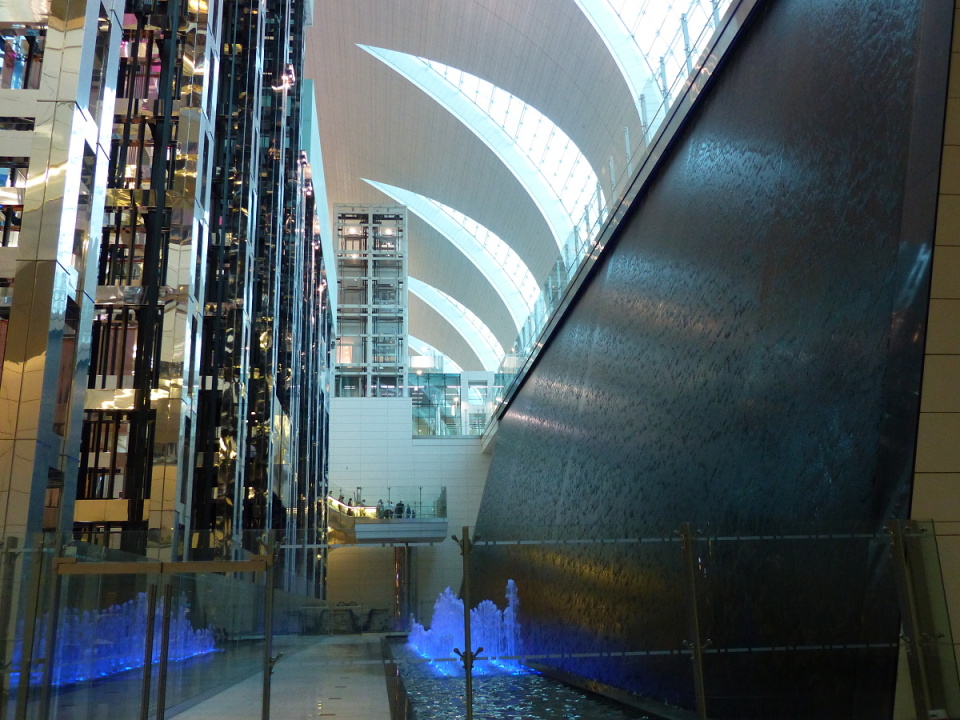 Our next stop was the Emirates business class lounge. After showing our boarding passes, we were installed in a food area near gate A12, with our gate being shown as A14. We were told to relax, and someone would come and find us for boarding.

One thing that intrigued me in the lift was that the Emirates business class lounge was situated above and not below, the first class lounge.

The business lounge appears to run along a substantial part of concourse A, and there are several food areas, mixed with relax areas, and work desk areas.

I did pop down to the duty-free area, but just to change some money for Thai Baht. Otherwise we spent our time in the business lounge waiting for our flight to Phuket.

When we arrived in the business lounge breakfast was being served.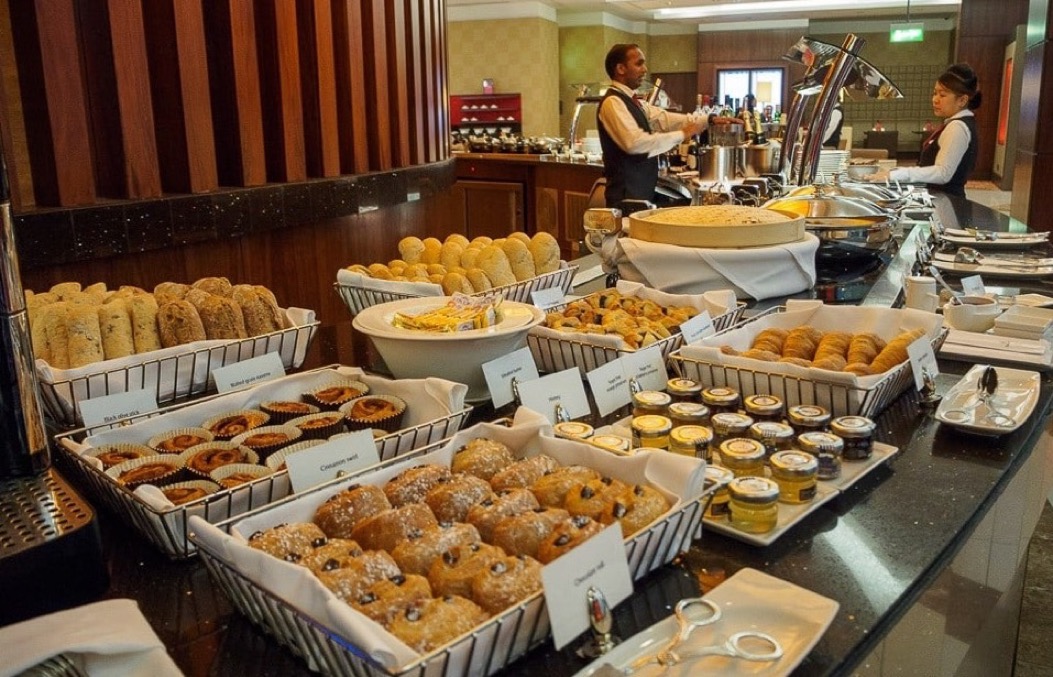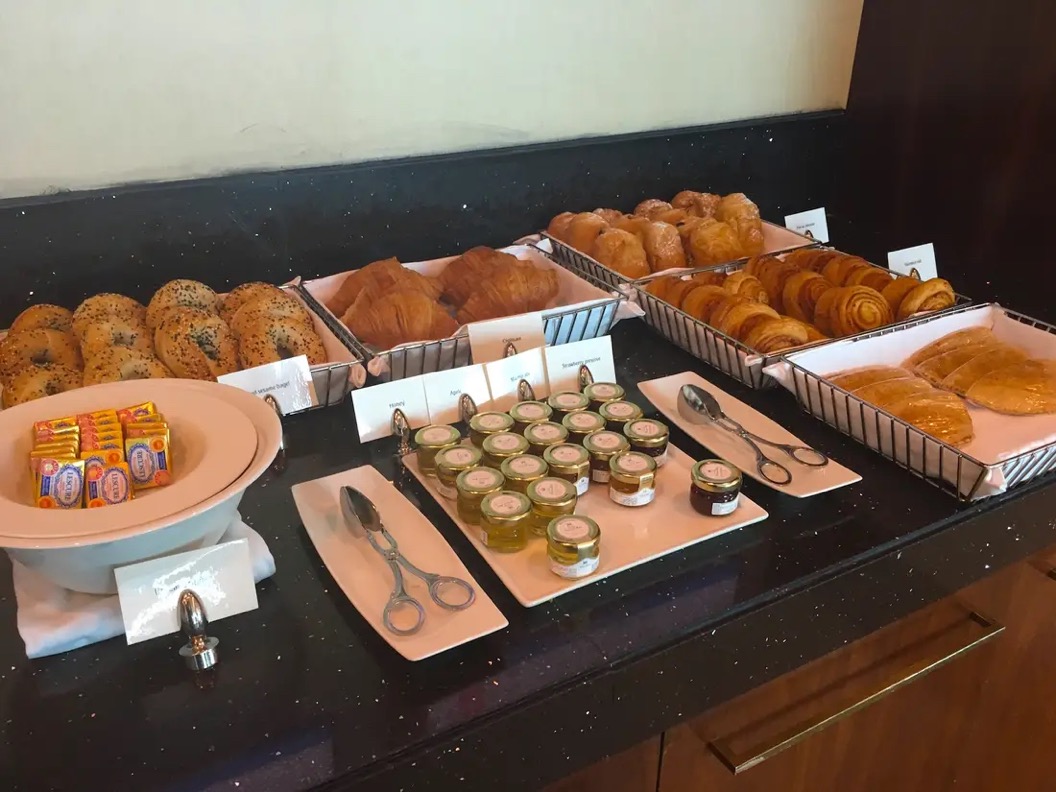 At one point we were told that there would be a gate change, and that we would leave from gate A7. There were some questions, because we would have to climb up some stairs to board.

Near boarding time someone came to pick us up and take us down to Gate A7, where there was a specific bus waiting for business passengers.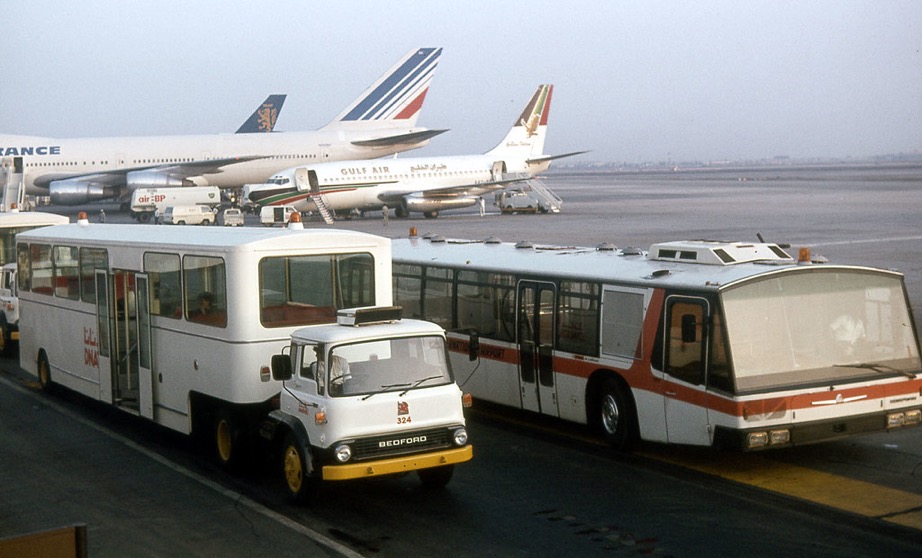 You can find a multitude of different Dubai airport buses on the Web, but ours was identical to the one on the left (not on the right).

The drive out to where the aircraft was parked took for ages, and we appeared to drive around the entire perimeter of the airport. Every so often we would see an Emirates aircraft waiting to be boarder, but no, it was not ours. Then we would discover another part of the airport with another collection of aircraft, but again not our aircraft. It was at moments like these that we realised just how big Dubai International Airport is.


Our second trip through Terminal 3

Our second trip through Dubai was a 5-day stay over on our way back from Phuket. Having written up our first trip through the airport I realised just how inattentive I was. For our second visit through the Dubai International Airport I vowed to take a few more photographs and note exactly what we did. However, oddly enough the routine was so 'well-oiled' that we hardly noticed anything until we were installed in the business lounge. Then being assisted meant that we had a privileged route to the aircraft. The aircraft itself was parked, and the drive out must have taken 15-20 minutes, showing just how big Dubai airport really is.
Travelling in late-February to early-March in 2020, when COVID was starting to be taken seriously, resulted in a few noticeable things, namely:-

Transit passengers had their temperature taken

Passengers staying In Dubai (us) had to provide details of their hotel, etc. and have a COVID test

Otherwise there were no particular rules concerning masks, disinfectants, gloves, distancing rules, etc.

At the time there was talk on European TV about the difficult to find masks, etc., yet the local chemists in Dubai had walls covered with boxes of face masks

Our flight Dubai-Heathrow was in the afternoon, so the airport, check-in, controls, and even the lounge were very quiet (literally no queues), but not necessarily due to COVID

The flight attendants did say that the aircraft was less than half-full in business, but fuller in economy (the bar was almost 'dead')

There did not appear to be any particular COVID related precautions on the flight, and no noticeable precautions in either Heathrow or our home airport (we arrived home on the 13 March 2020).
Conclusion

I guess we can summaries in one word our business class (and assisted) passage through Dubai - easy!