A petit clin d'œil to ⁨Almenara in Sotogrande
last update: 28 April 2022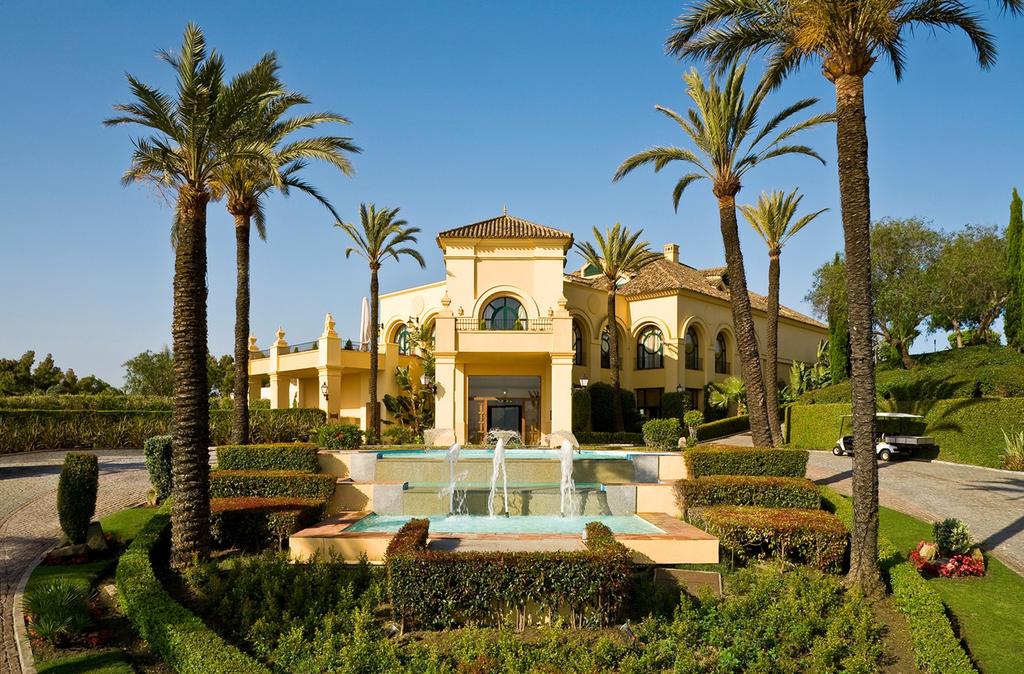 In the period 2004-5 we stayed in this high-quality golf-resort hotel at least three times, twice as part of package tours. This report is firstly historical, because the resort was recently purchased and completely re-designed by Accor. The result of this €40 million re-build is the SO/Sotogrande Resort. And secondly, because apparently the golf courses have also been renovated. As such we can't report on either the new hotel or the renovated golf courses, i.e. all the photographs are of the old facilities.

This is really all about golf, and so the actually location is very easy to find. Go to the real Club Valderrama, continue to drive along Av los Cortijos and the hotel is at the end of the road.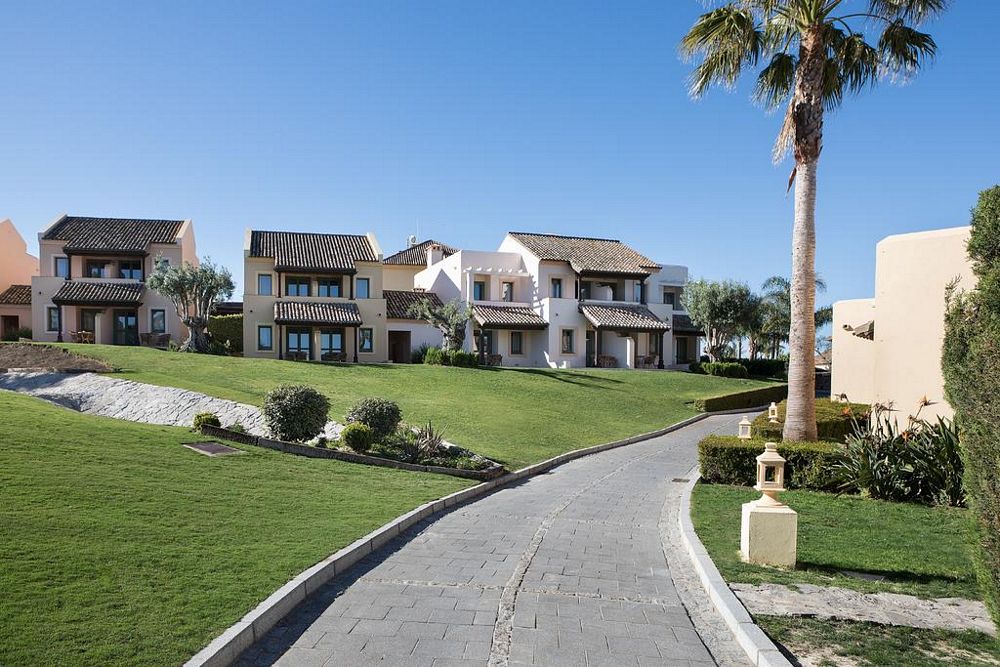 In 2004-5 we were very happy with the quality of the hotel. We always booked a kind of little cottage unit, with breakfast and dinner.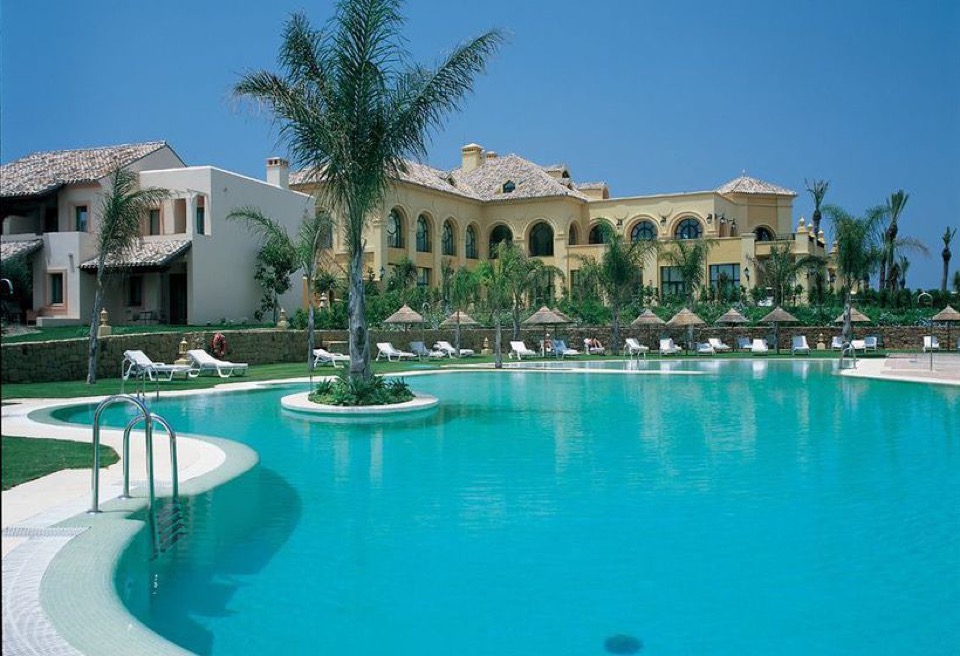 We didn't use the outside pool facilities, but the indoor pool and spa were agreeable.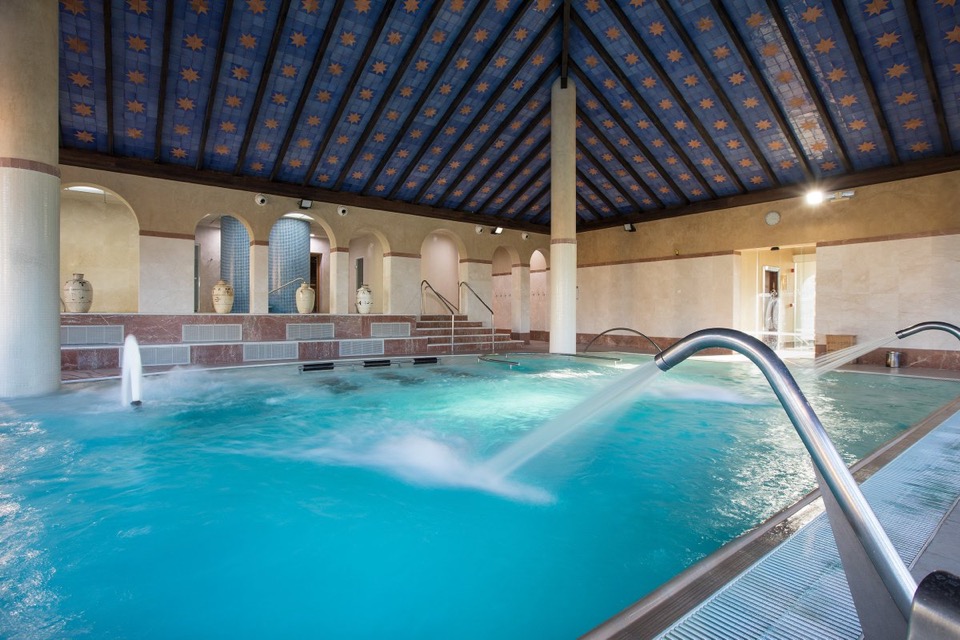 In terms of the golf, there were two advantages, firstly the hotel had a 27-hole course, and secondly within 5-10 minutes there were 6 other courses.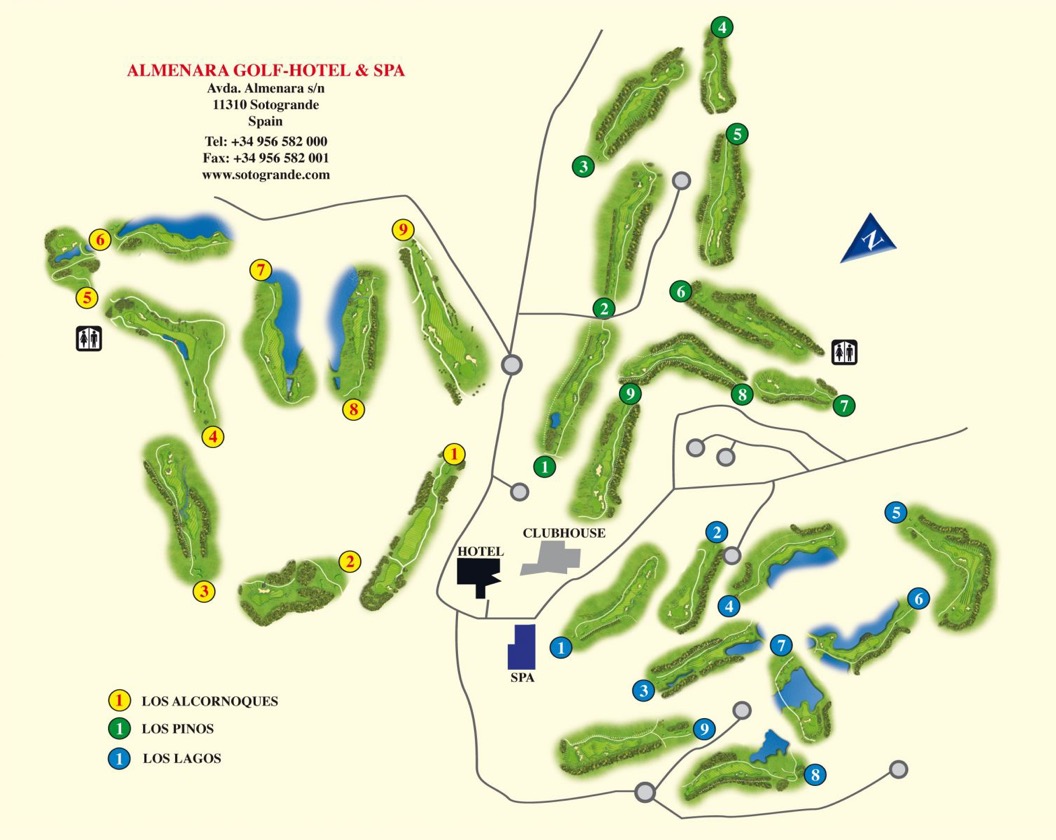 Generally we played Los Alcornoques followed by Los Pinos, and occasionally Los Lagos. We found Los Alcornoques the least 'interesting'. The first couple of holes were tricky to start with, and you could easily pick up a bad score and never recover. Below we have Hole 2 of Los Alcornoques, a 160-meter par-3 (140-meters from the red tees), handicap-12.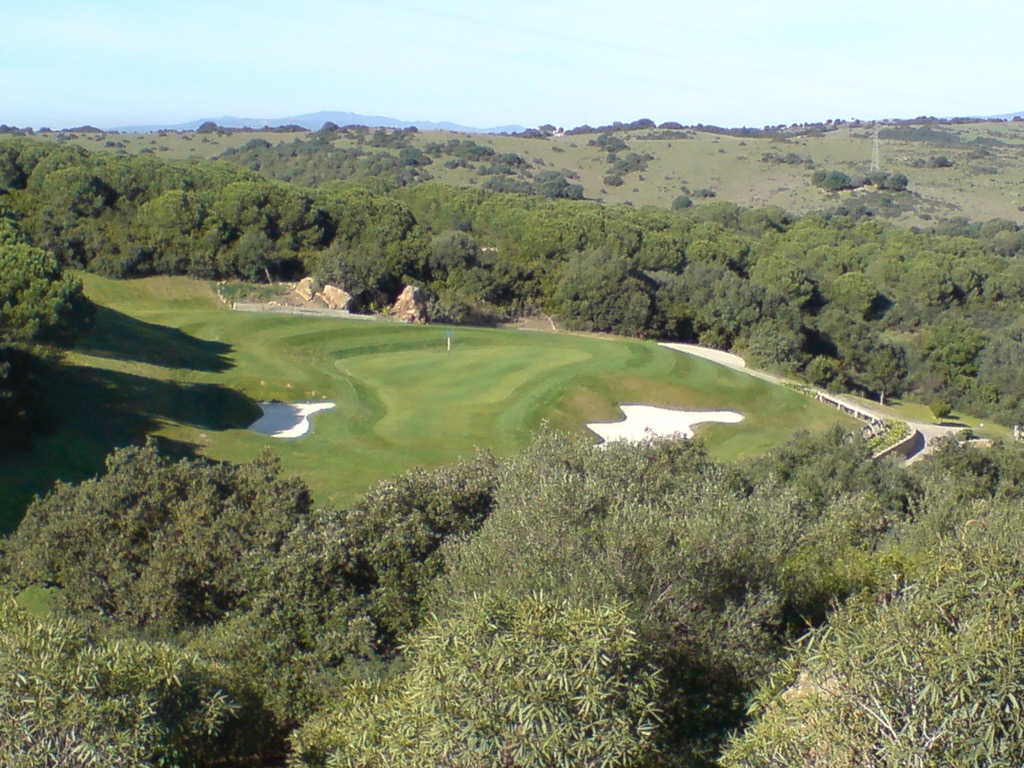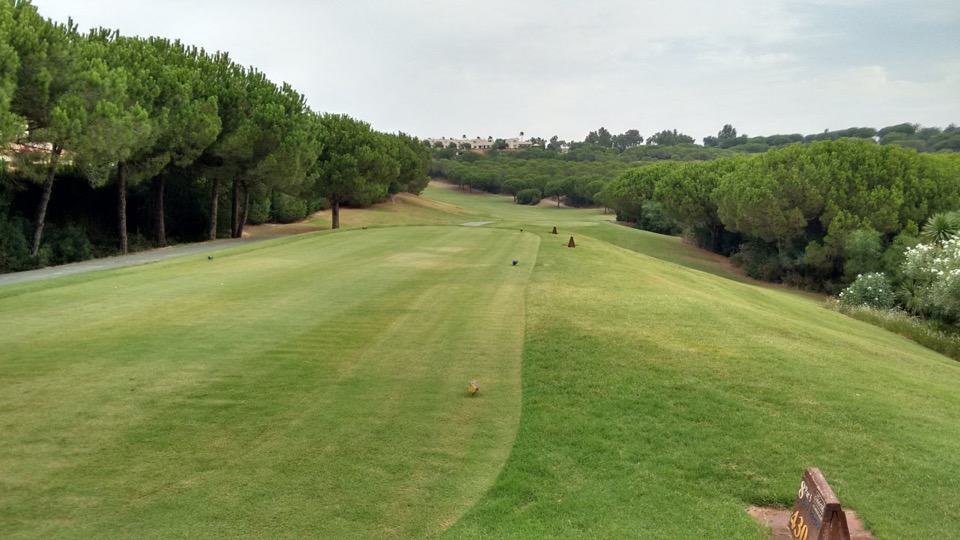 Above we have Hole 8 of Los Pinos, a 449-meter par-5 (376-meters from the red tees), handicap-15.

Below we have Hole 7 of Los Lagos, a 160-meter par-3 (136-meters from the red tees), handicap-6.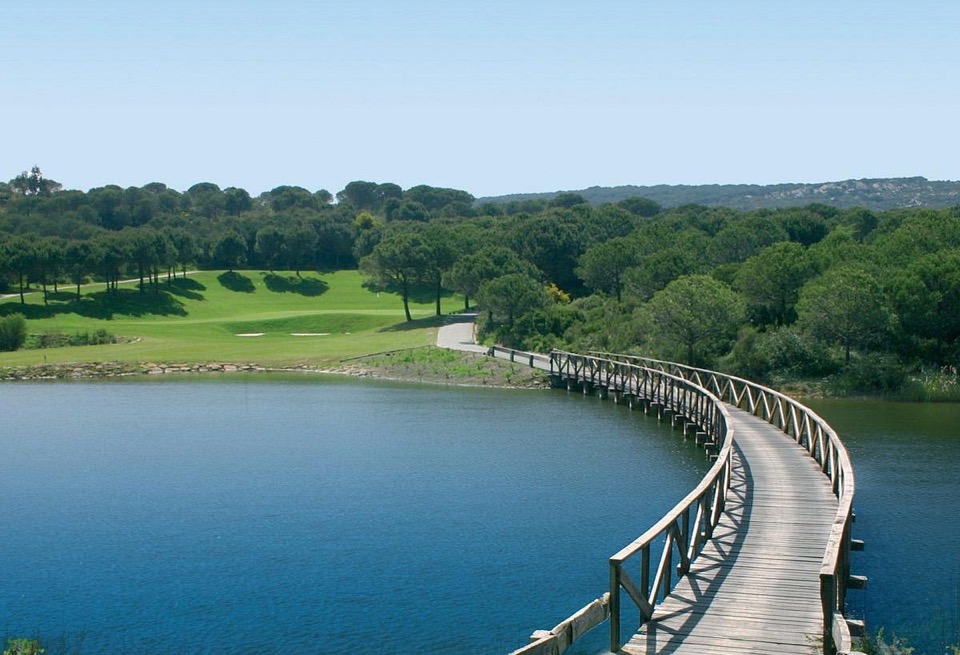 But overall it was a really nice day out, and the club house terrace had a magnificent view towards the sea.