Emirates Business Lounge Heathrow T3

Our New Year trip for 2020 ran from late January 2020 to mid-March 2020 and involved 8 nights in Dubai and 43 nights in Phuket. We spent 3 nights in Dubai outward bounds, and 5 nights in Dubai on our return flight.

In many ways when flying business class with Emirates our trip started with the chauffeur pick-up at our London hotel. It continued with the easy check-in, and the fast track through UK Boarder and security. We described this process in our review of Heathrow Terminal 3.

The chauffeur pick-up is a fantastic feature of Emirate's business class, but there is a moment when you can finally sit back and think 'Dubai here we come', and that moment is in the Emirates business lounge.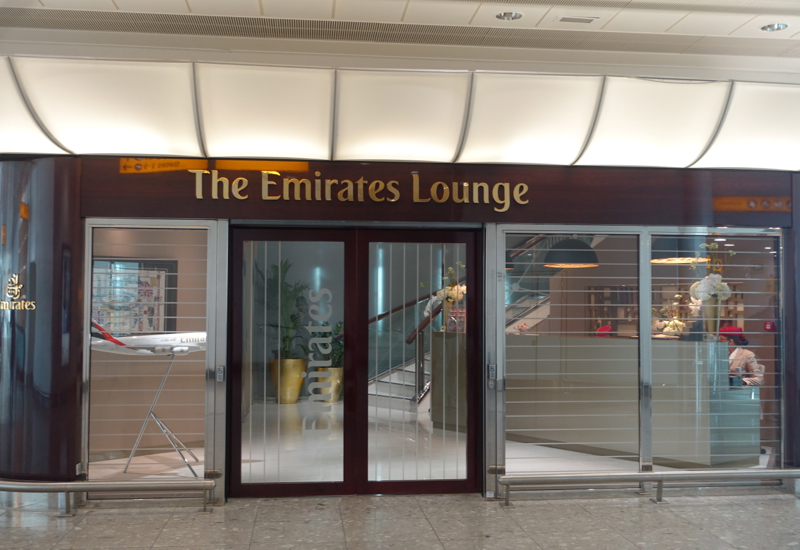 There are a number of reviews of Emirates Business Class Lounge in Terminal 3, e.g. Business Traveller, LoungeBuddy, Jarvis Marcos, Sam Chui, travelsort, One Mile At A Time, The Points Guy, Point Hacks, etc.

Reading through the reviews the key point I picked up was that you can board the Airbus A380 directly from the Emirates lounge.

Emirates business class passengers are also allowed into the Qantas business class lounge.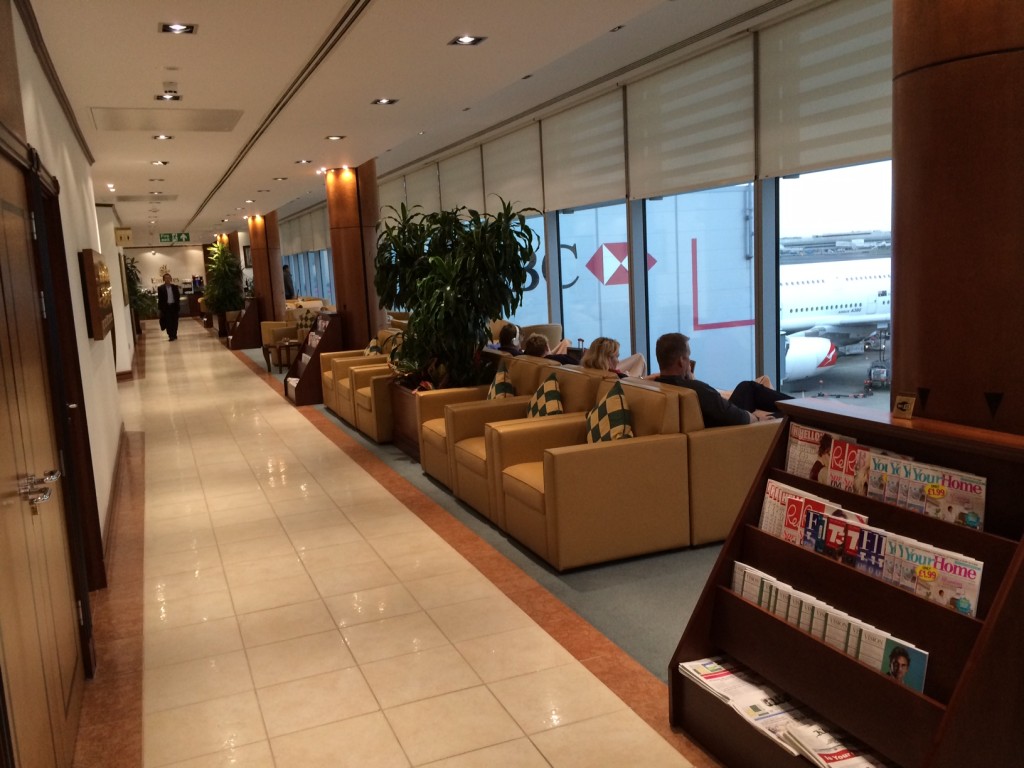 As you enter the Emirates business lounge you can turn left or right. At each end there is a gate for boarding the A380. To the right is the food and drink (so the 'noisy end') and to the left is the 'quiet end'.

We moved to the right, past a very well furnished collection of newspapers and magazines, and took seats near the main buffet and drinks area. We had window seats looking right over a parked A380.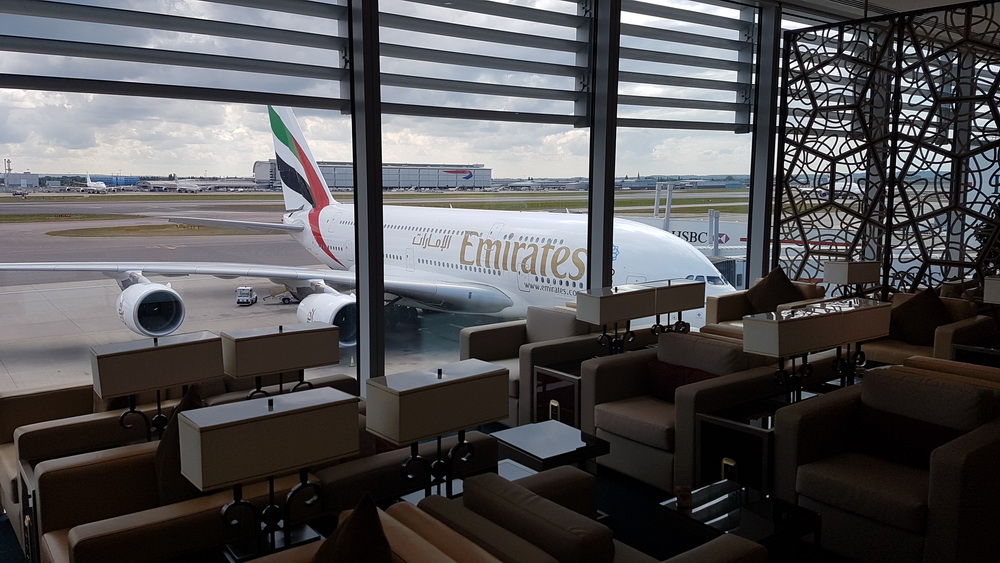 We could now sit back, enjoy a glass of Champagne and snacks. At least we started with snacks, but we had got through check-in and UK Boarder controls so quickly that we had ample time to taste a number of the dishes on offer.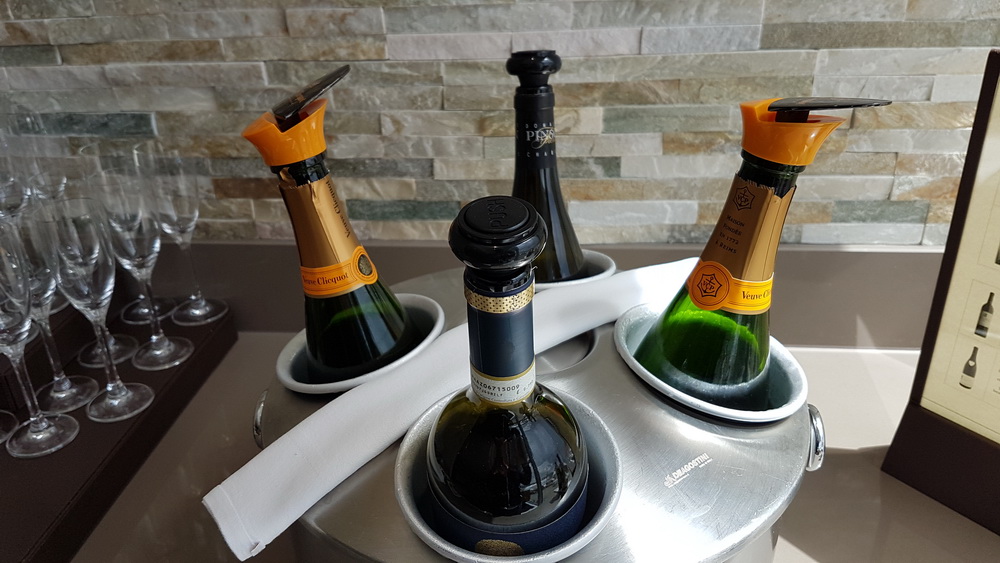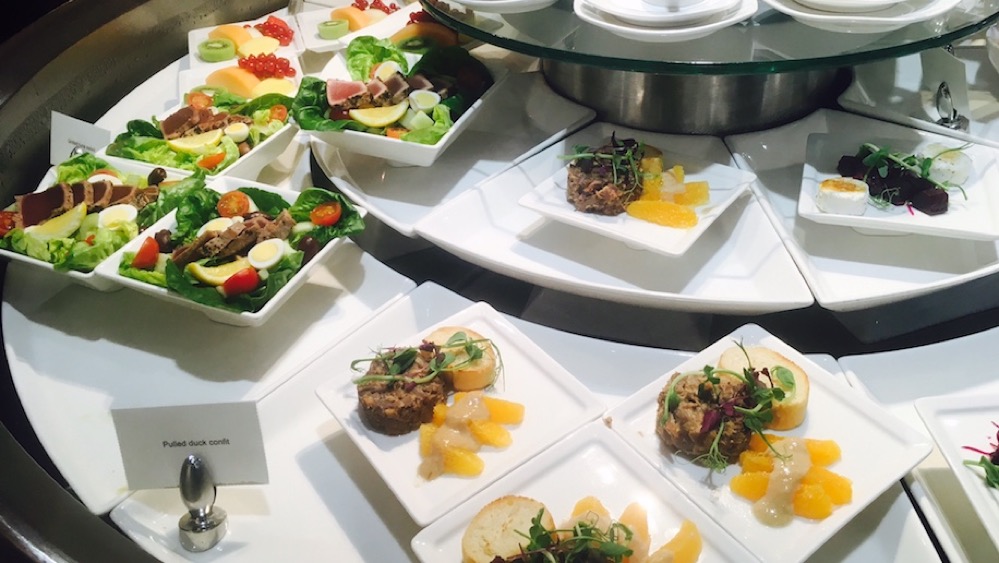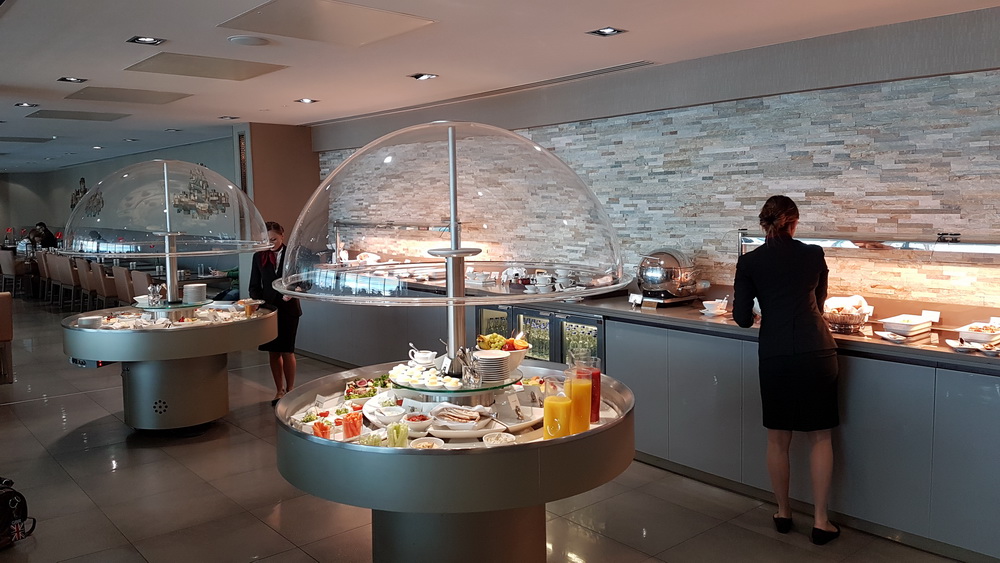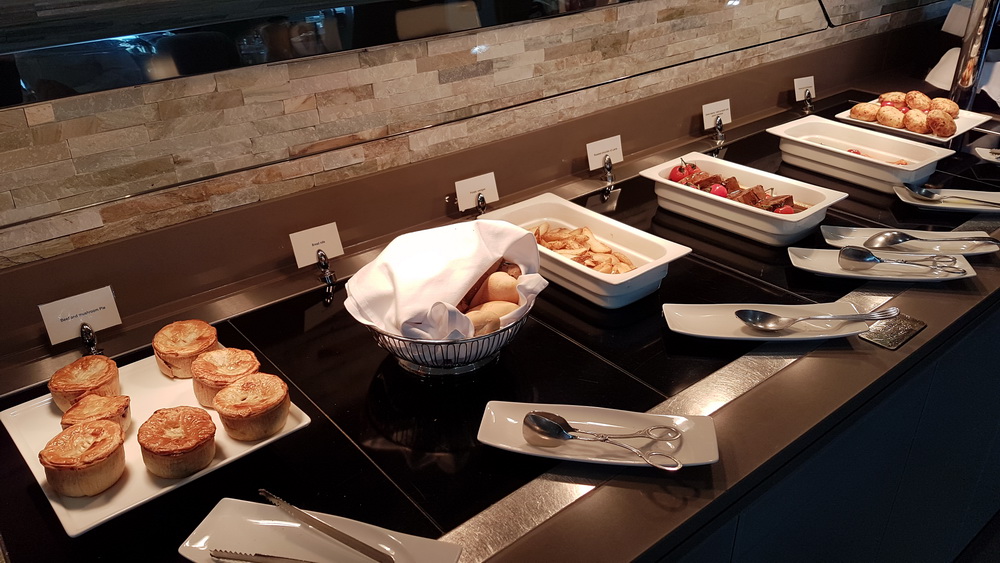 This is a great video describing the Emirates check-in and business lounge.

According to AirTravelGenius there are 44 lounges in Heathrow Airport. Several carriers have lounges in Terminal 3, e.g. AA Admirals Club, Quantas, Virgin Atlantic Clubhouse, SkyTeam (which I guess is the British Airways Galleries Lounges), Cathay Pacific, and of course Emirates. In addition there are 3 independent paid-for-entry lounges in Terminal 3, e.g. No.1 Lounge (which also has a spa and bedrooms), Club Aspire and Plaza Premium. With these three options you can buy access in 3 hour slots, and they are open to 22:30.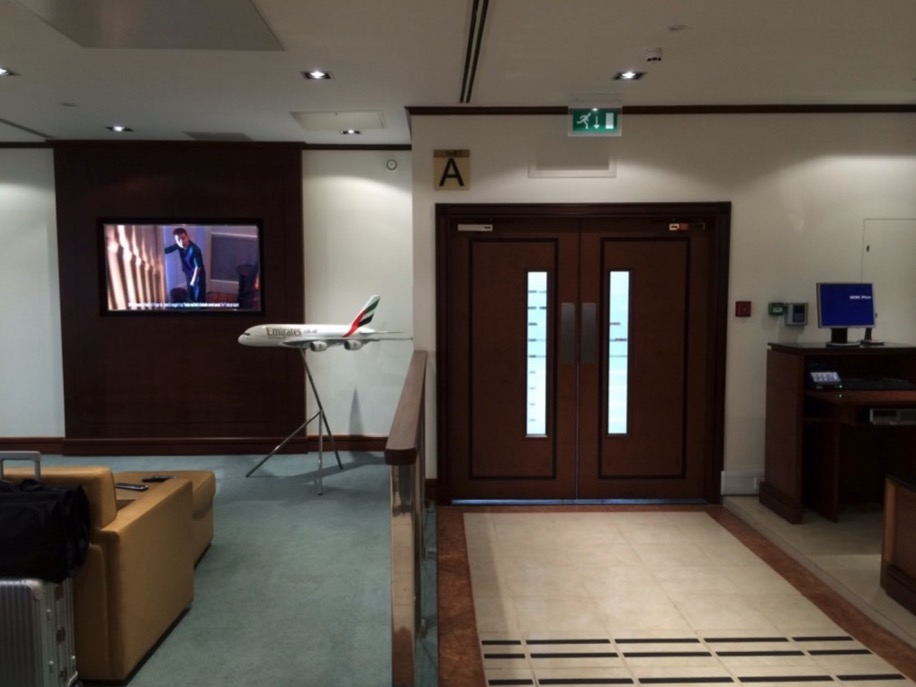 Boarding was simple. The lounge has two gates that lead directly to the A380. They check passports and boarding passes, and then it's down in the lift (we took the lift), across a jet-bridge, and into the business class area.

As you access your sky-bridge that is directly connected to your deck (business on the upper deck) there is a cross-over point for those business status passengers travelling in economy.

If I had to find one negative comment, it is the following. In the lounge I tried one of the main course dishes, and without thinking I later picked that same main course on board the A380. This certainly detracted from the overall experience. I'm surprised that they offer the same main course onboard and in the lounge.