Phuket - International Airport (HKT)

Our New Year trip for 2020 ran from late January 2020 to mid-March 2020 and involved 8 nights in Dubai and 43 nights in Phuket.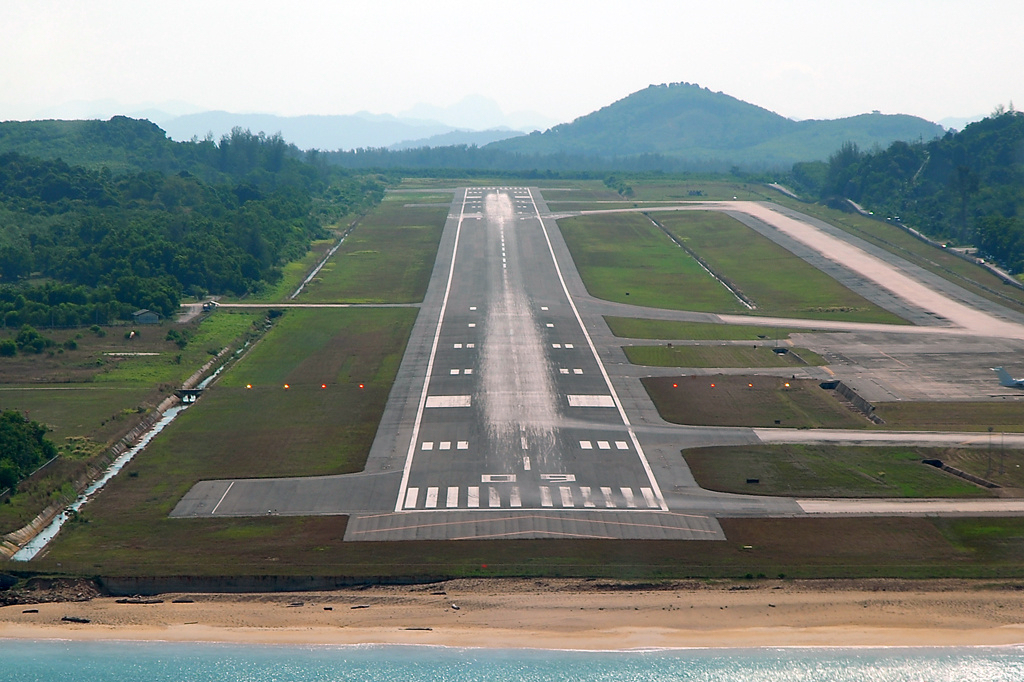 Phuket International Airport is by the sea. In the above photograph the terminal buildings are off to the right. Below we can see the general layout of the airport and the region around it.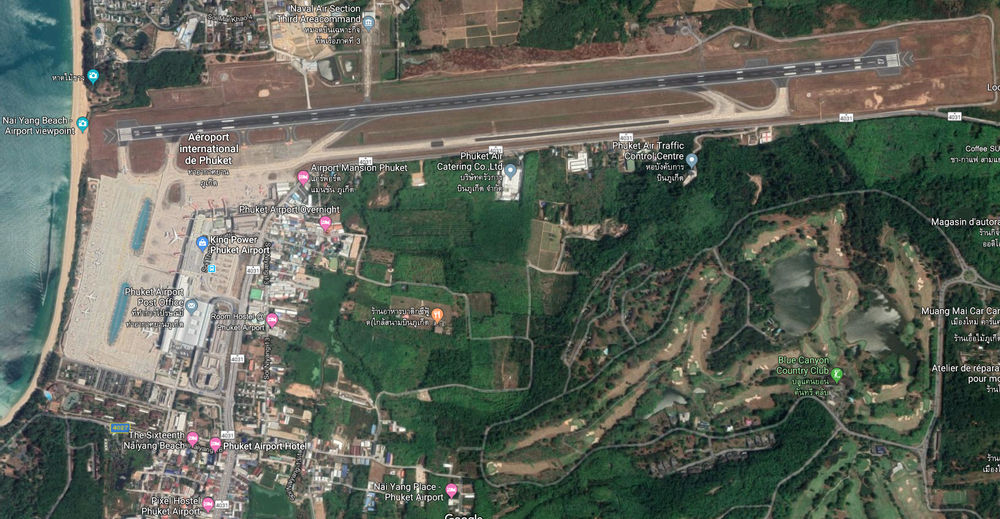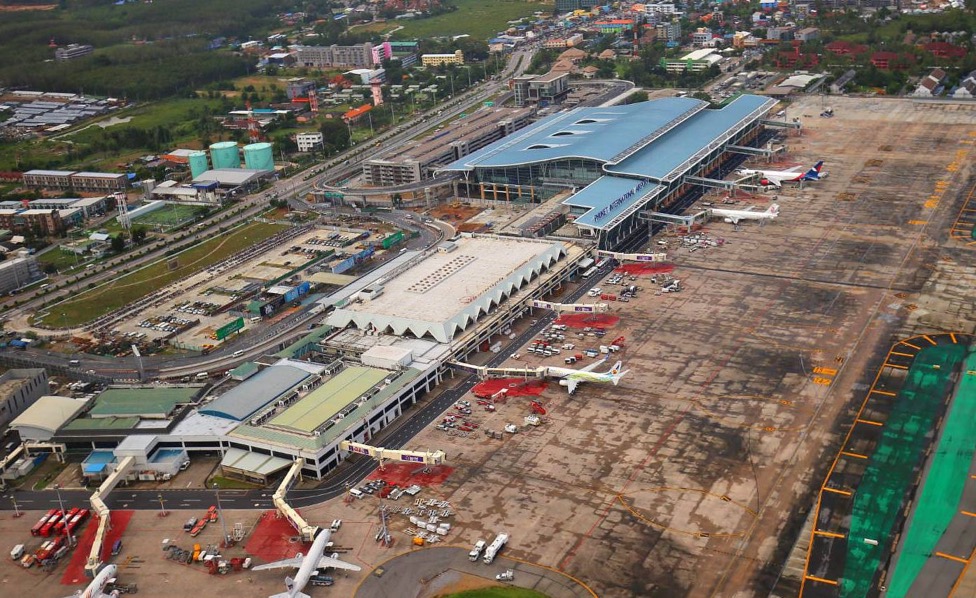 Phuket International Airport has two terminals, an international terminal (with the blue roof) and a domestic terminal next door. The last I read was that the airport handled 12.9 million passengers travelling on over 84,000 flights annually, from 62 different airlines (pre-COVID). Nearly 7 million passengers arrived in the international terminal, and nearly 6 million arrived in the domestic terminal. Many tourists first fly into Bangkok and then later take a domestic flight to Phuket.


Arrivals

There are lots of comments on social media about slow immigration checks, etc., but some of the delays could be simply because people have not the right documents organised in the right way.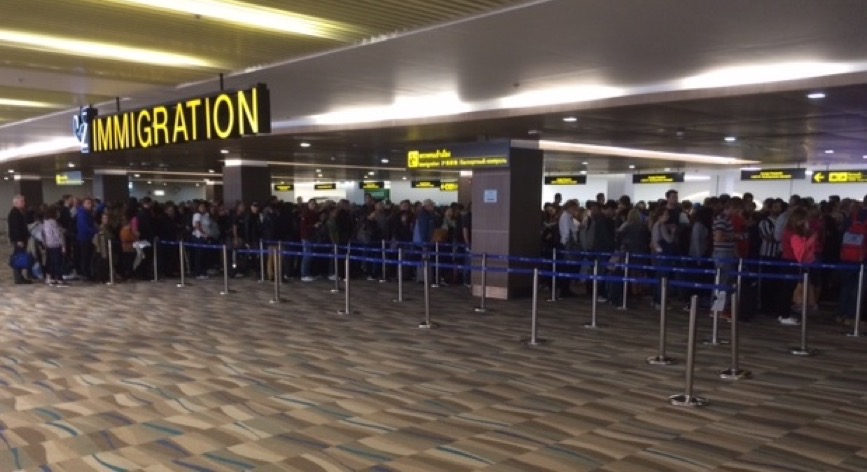 Firstly we had applied and obtained 2-month visas from our local Thai consulate. Secondly we arrived on an Emirates business class flight, which I think included some kind of fast track service. Thirdly we had booked a wheelchair, which meant that we had access to a special line at immigration, and it took all of about 5 minutes. We then went to the baggage collection, took a porter, and waited for a few moments for our golf clubs (the two suitcases were already waiting for us). With the guy with the wheelchair and our porter we passed through customs without any problems.

We had a pre-booked trip to our hotel, and there was someone with our name on a 'Trailfinders' board (there were two other names on it as well). We were asked to stand aside, and wait. Fortunate our two helpers waited as well. After about 10-15 minutes we were shown a very ordinary minibus, and our bags were loaded, etc. The drive to our hotel took less than 1 hour.

Frankly I don't remember much about Phuket airport, except the rather stern people at immigration, and the rather chaotic area outside the airport with everyone holding up boards with a multitude of names on them, etc. So as you leave the arrivals building there is a meeting point area.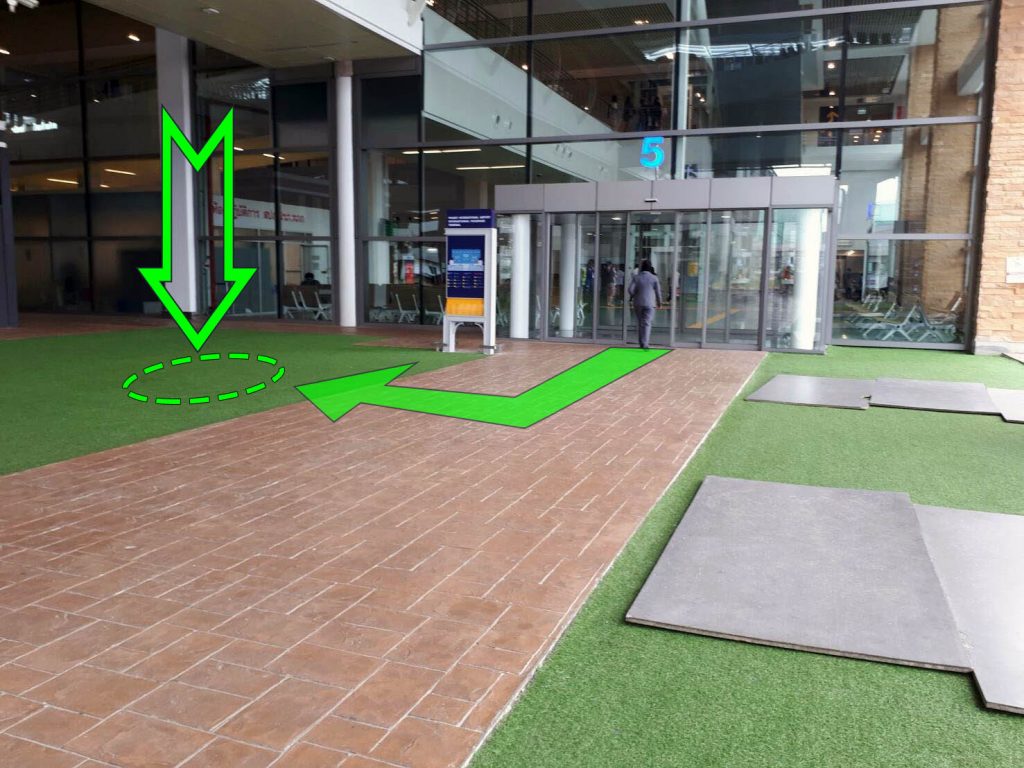 It is actually lined with barriers and full of contact signs, etc. And of course lots of people waiting when there is an incoming flight (which is often). Our guy just had a hand-held A4 sign with some names on and Trailfinders.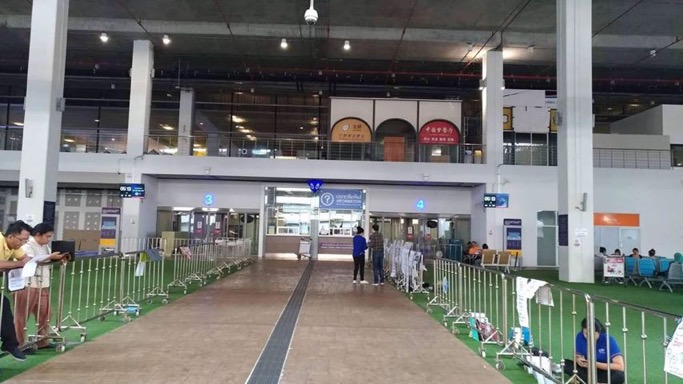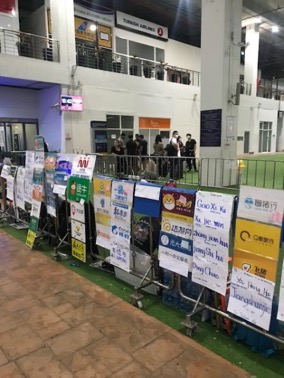 Above you can see the arrivals area outside the airport building. When we arrived in the early evening there must have been 40-50 people along the barrier waiting for passengers.

I noted that there are 'Visa on Arrival' services, but it is said to be expensive. Also I've read that there is a e-visa service also. We did not use 'Visa on Arrival', but here is a description of the process. Getting a visa, on arrival, is a two-step process. You first need to queue up to get a visa stamped on your passport, and then head to the immigration counters and complete the process of immigration. You also need a Thailand Arrival Card, which is normally distributed on the aircraft itself.
You can download the 'Visa on Arrival Form' and complete it at home or on the aircraft. If you don't have the form before you arrive, you can fill it in at the airport. If you need a picture, there is also a photo booth at the airport.
Once you have completed the form, you queue up at the Visa on Arrival Counter (which is in the middle of the arrivals hall). In Phuket, there were two kind of counters, one for regular tourist admittance, and one for big groups. When you arrive at the front of the line, the form and the passport are collected. You must be sure everything is properly filled-in, etc.
After about ten minutes of processing, the passports are then sent out to be distributed. I'm told that the passports were handed to one of the passengers, and he/she would hand them back to everyone. I'm not sure this is the standard process. The final step is the immigration queue, where normally everything should go quickly, but it can be slow if there are a lot of arrivals coming in at the same time. People have mentioned 30 minutes to 2 hours, but someone else said it took 5 minutes.
You can also buy a premium service and get the visa more quickly, but there are comments that say it still takes about the same time, 20-30 minutes.


Departures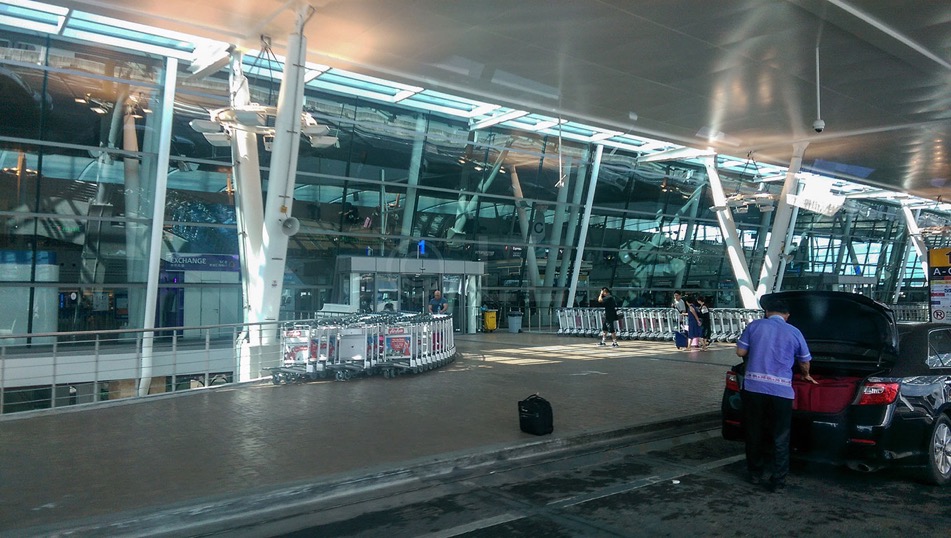 The Departure level is on the top level of the airport and there is a supply of free trolleys outside the entrance. Basically it looks like any departure entrance in any airport, anywhere in the world.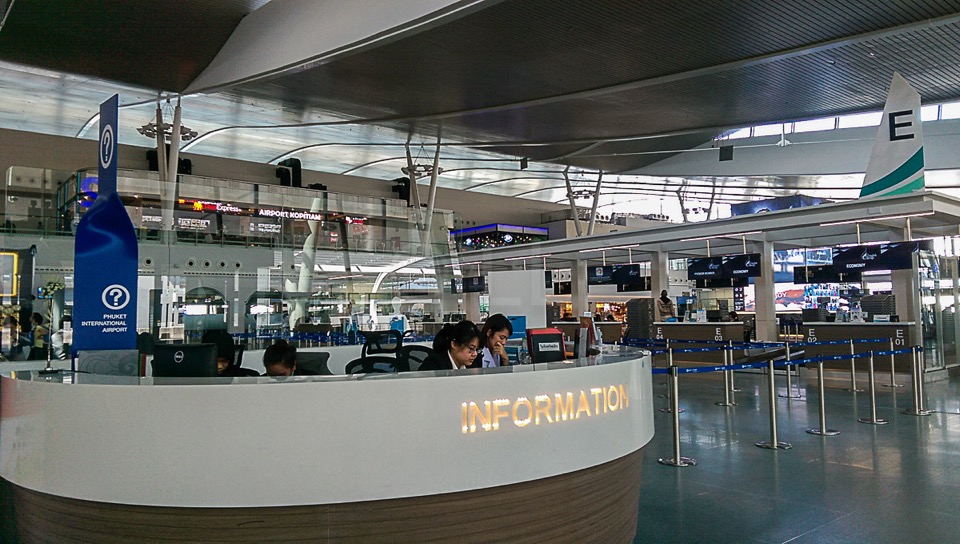 As you enter the Departure Hall, the check-in counters are seen either side of the central Information counter. There are currency exchange booths and there is a bag wrapping service just to your left inside the door.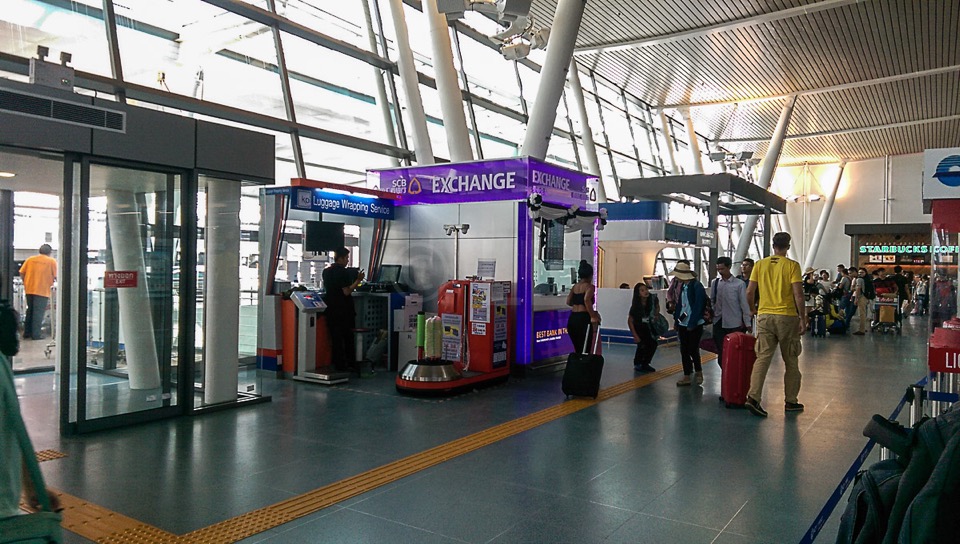 All luggage, both checked and hand carry, must be scanned before you approach the check-in counter.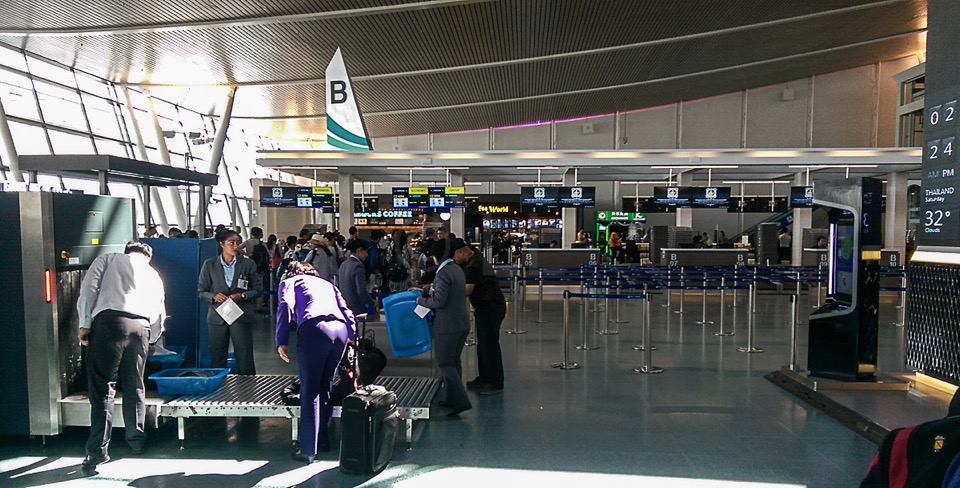 Most people appear to want to check-in and go through customs/passport control as quickly as possible, although you do see your fair share of seats occupied by people sleeping and holding on to the rucksacks.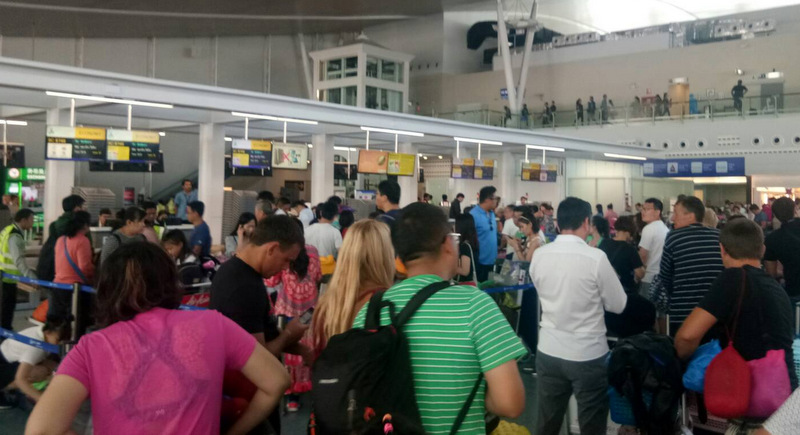 Check-in can be quite calm, or quite crowded. Travelling Emirates business class was a very calm procedure, and there was a fast track route through passport control and customs.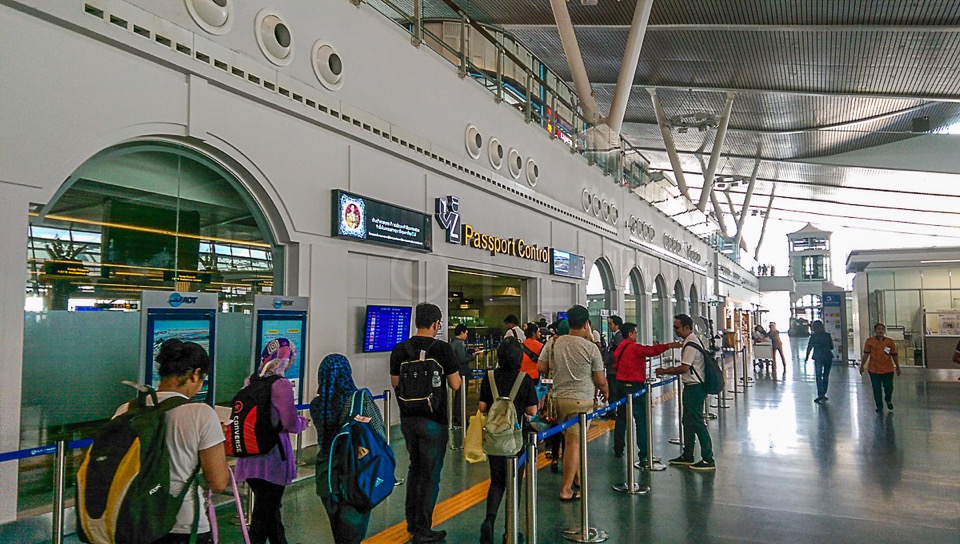 Departure Hall

The departure hall is a wide open space, providing the usual seating areas (can be crowded) and access to duty free, etc.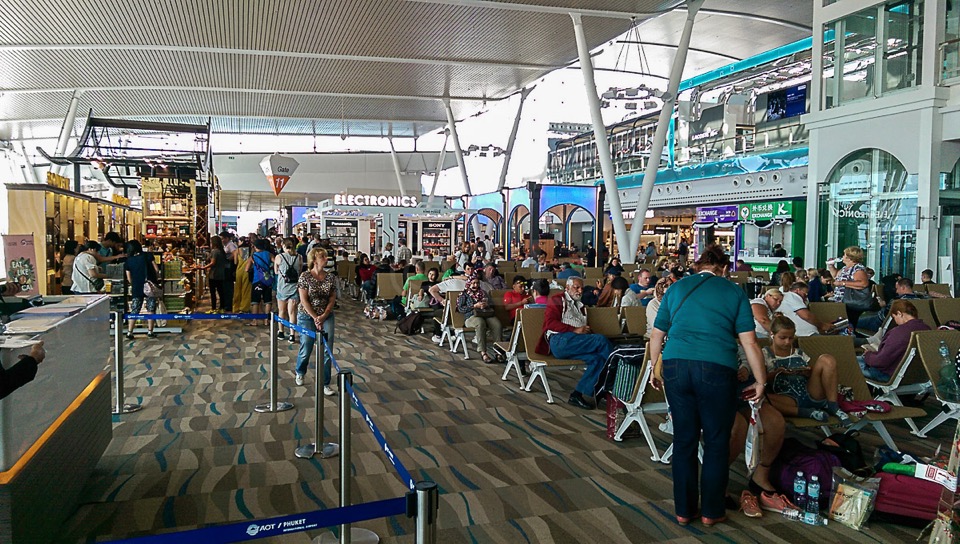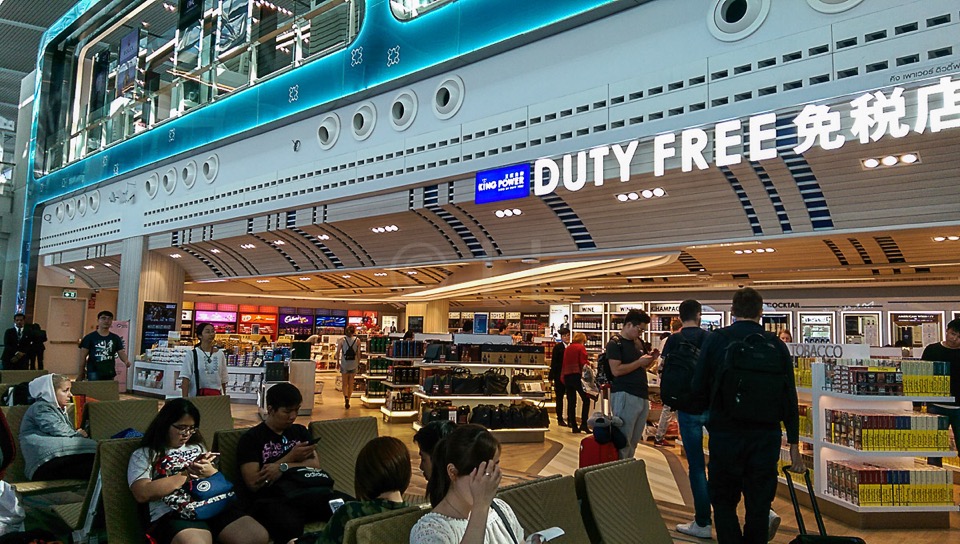 Coral Executive Lounge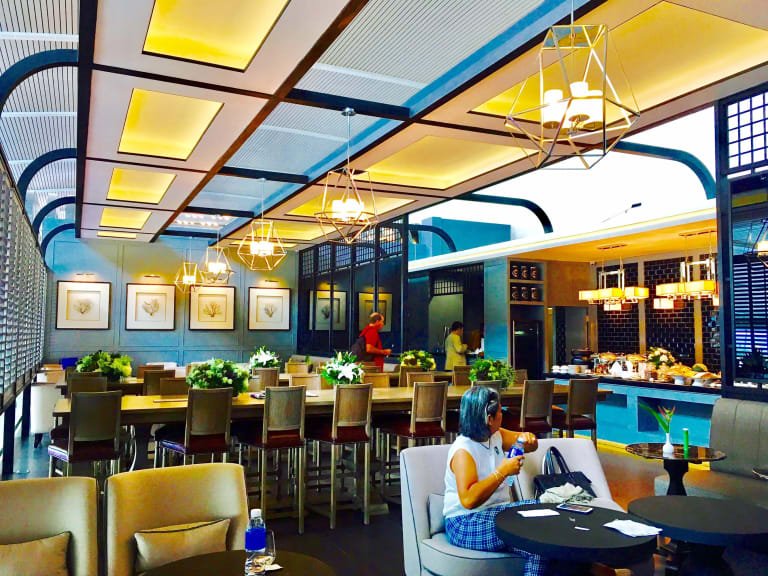 Emirates do not have a custom lounge in Phuket, and business travellers are booked in to the airports's Coral Executive Lounge (next to gate 7). It is adequate rather than impressive. I certainly don't remember it as being as bright and welcoming as in the above photograph, in fact I found it a little cramped. There is space for about 60 passengers, although the photographs tend to suggest a bigger space. Food and drinks are really oriented to snacks and light rice dishes.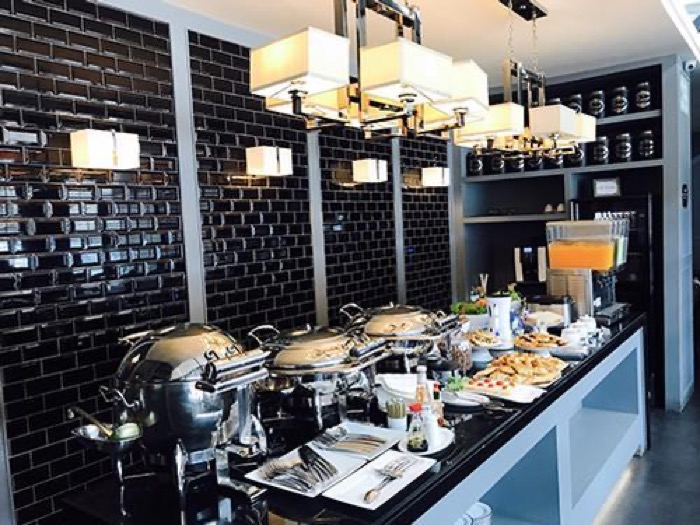 Overall, Phuket International Airport is a necessary rather than compelling experience, and travelling Emirates business class makes it just about acceptable. On the up side, it does make taking your business class seat in the aircraft all the more pleasurable (shame it was a Boing 777 and not an A380).