London - Heathrow T3

Our New Year trip for 2020 ran from late January 2020 to mid-March 2020 and involved 8 nights in Dubai and 43 nights in Phuket.

When we first booked our trip, our short-hop into Heathrow and our departure to Dubai were both through Terminal 3 (and the same with the return trip). However we had to move our travel arrangements into 2020, and we failed to notice that BA had decided to now route our short-hop through Hearthrow Terminal 5.

This webpage is a review of Heathrow Terminal 3, our departure terminal for Dubai, on the famous Emirates Airbus A380. We also included a mention of our return trip from Dubai, where we had also to make an overnight stop in London (i.e. picking up our luggage and go through immigration).


Landing in London

We flew into London on an
Airbus A320
, which was a short-hop BA flight landing in Terminal 5. We had collected our luggage, gone through immigration, and stayed overnight in the
Renaissance Hotel
near Heathrow Terminal 3 (a hotel
we cannot honestly recommend
).


Departing from Terminal 3

The
Heathrow Terminal 3
webpage has a very complete description of the steps involved in both arriving and departing from the terminal.

We had completed the online check-in with the Emirates app on the iPhone, but unlike the BA app this did not automatically provide '
boarding cards
' in my
Apple Wallet
(you have to pick it as an option).

As part of our business package with Emirates we had a chauffeur pick us up at our hotel. As far I can tell Emirates use
Tristar
, a third-party chauffeur car service. The pickup was planned for 3 hours before departure. Like the Emirates in-house chauffeur service, we received an email message confirming our reservation 2 days before our pick-up.

This is a great video describing the
Emirates check-in and business lounge
.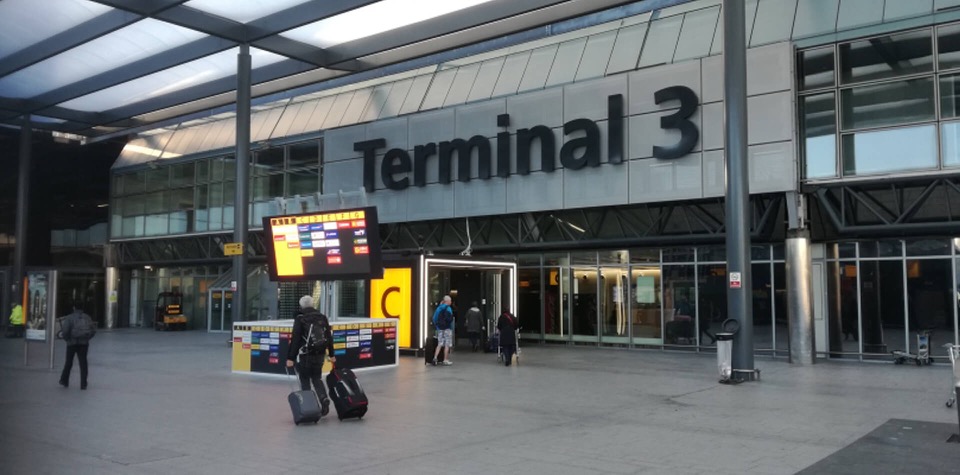 The chauffeur dropped us in front of Terminal 3 and told us that the check-in for Emirates was through door E. Check-in was perfect and the wheelchair was waiting for us. In some of the videos and photos you see that the Emirates check-in very crowded, but there was virtually no one when we turned up at about 09:00 for our departure at 11:30.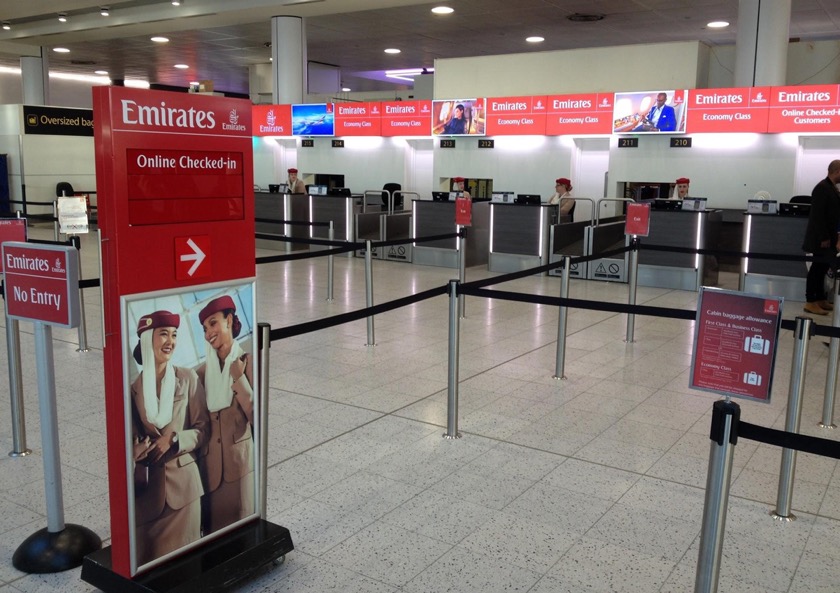 I must admit the Emirates pickup from our airport hotel and the wheelchair assistance we received in Terminal 3 was perfect. I can't remember a single problem in check-in, security checks, immigration, etc. and we just found ourselves installed in the Emirates business lounge in Terminal 3 without a single hitch. It felt like it took about 20 minutes from the time we arrived at the terminal until the time we were sitting calmly in the lounge.

Despite all the documentation on the web telling us that each carry-on was limited to 7kg, at no time did anyone look at, measure, or weight our hand luggage.

You actually get issued an old-style boarding pass along with the receipts for checked-in luggage. When boarding these passes are checked along with the passports, but the stubs are not removed.

The Emirates staff on the check-in were kind enough to tell us about the 'My Emirates Pass' which provides discounts, etc. at more than 500 locations throughout the UAE. All you had to do was keep the boarding pass and slip it into a kind of open envelope with the 'My Emirates Pass' on it. The reality is we never used it.


Immigration and Passports and Security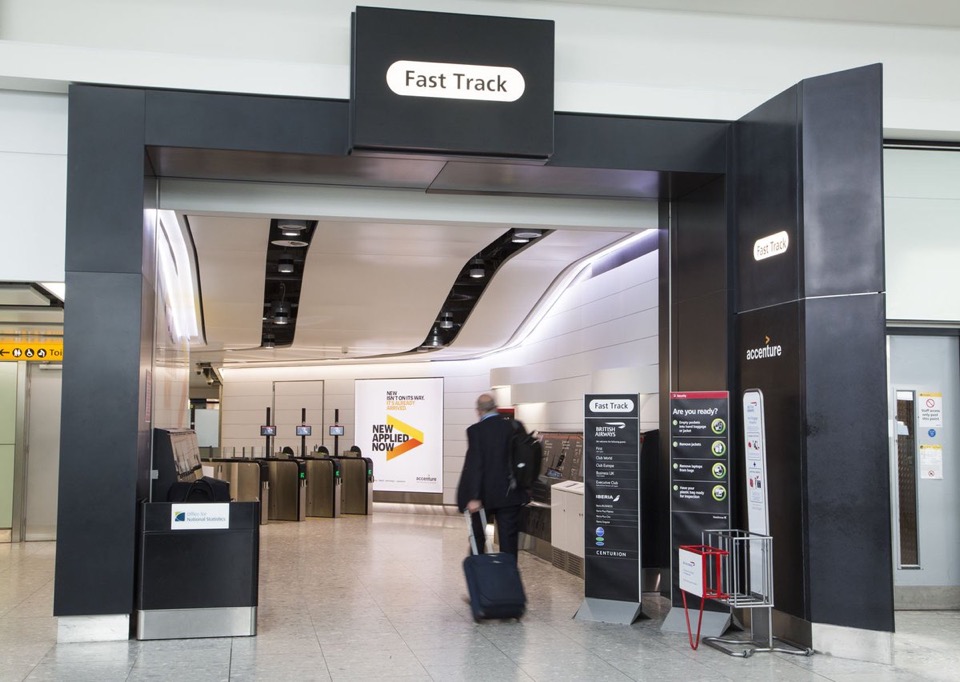 There is a Fast Track option that came with our tickets (i.e. business and first class), but is also associated with one or other status card. Also I understand you can buy Fast Track for a single flight. As I wrote above, fast tracking through UK Boarder and security went in a blur.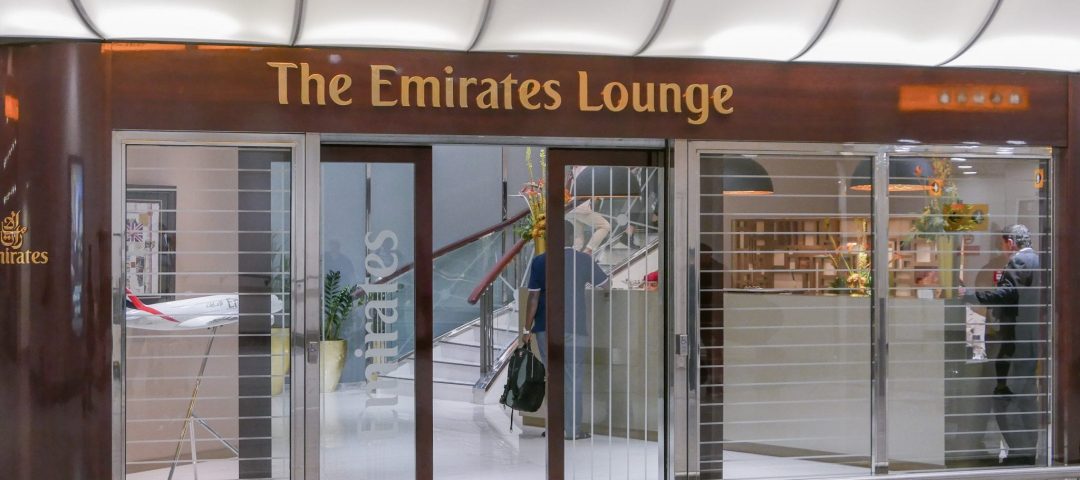 And in no time at all we were installed in the Emirates Lounge. The wheelchair left us at the lift in the lounge entrance. We no longer needed assistance because boarding is direct from the lounge.


Arriving at Heathrow Terminal 3

As they say "what goes out, must come back", and this section is about our return trip back in to Heathrow Terminal 3 from Dubai. I wish I could write more. My wife had a wheelchair waiting for her, we were fast tracked through boarder control, and we had to wait about 10 minutes for our bags. After customs the guy helping my wife with the wheelchair took us down to the Emirates desk for the chauffeur. I must admit I'm not sure that the Emirates chauffeur desk was that easy to find, but I will admit I was not paying too much attention.


A Bit of History

Wikipedia has an extensive
history of Heathrow
, but alongside the official story there are a number of websites that
campaign against aircraft noise
from Heathrow, or who lobby against the
third runway
or who believe that the
environmental impact of aviation
contributes to
climate change
.

We were scheduled to land in and leave to Dubai from
Terminal 3
(and of course later to return to Terminal 3 before taking our final leg home, also from Terminal 3).

Terminal 3 is the oldest terminal at the airport having opening in 1961 and was originally home to
BOAC
,
Pan Am
, and
TWA
, and it was called The Oceanic (it was named Terminal 3 in 1967). The terminal was refurbished and expanded in 1970 when it started handling the
Boeing 747
, and today it is home to the majority of the
Oneworld
Alliance. The reason that
Emirates
flies to Dubai from Terminal 3, is because Pier 6 was built in 2006 for the
Airbus A380
.

Below we have what looks like a well organised and easy to understand built environment. But as we zoom in we begin to see the complexity of the main structures, and if we zoom in again we can't really identify one building from another (Terminal 3 is more or less in the centre of the third photograph).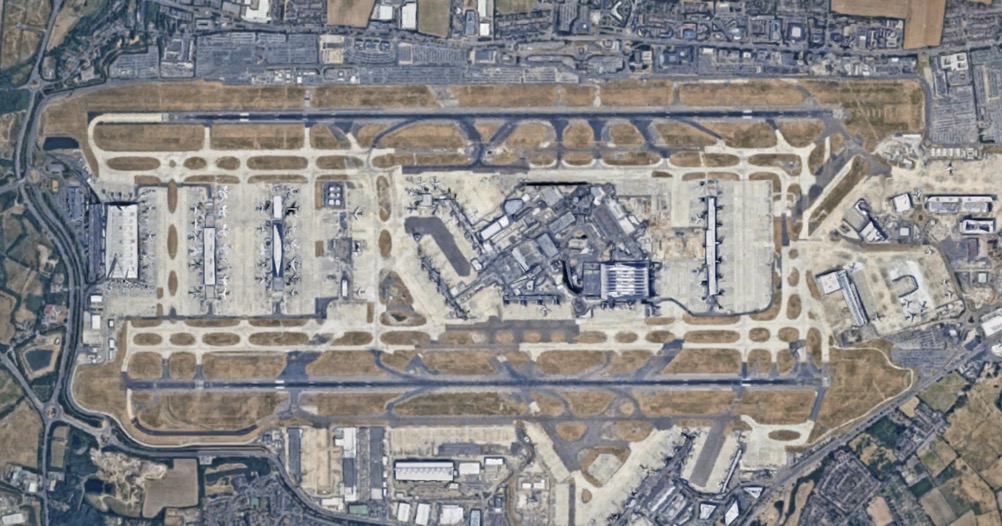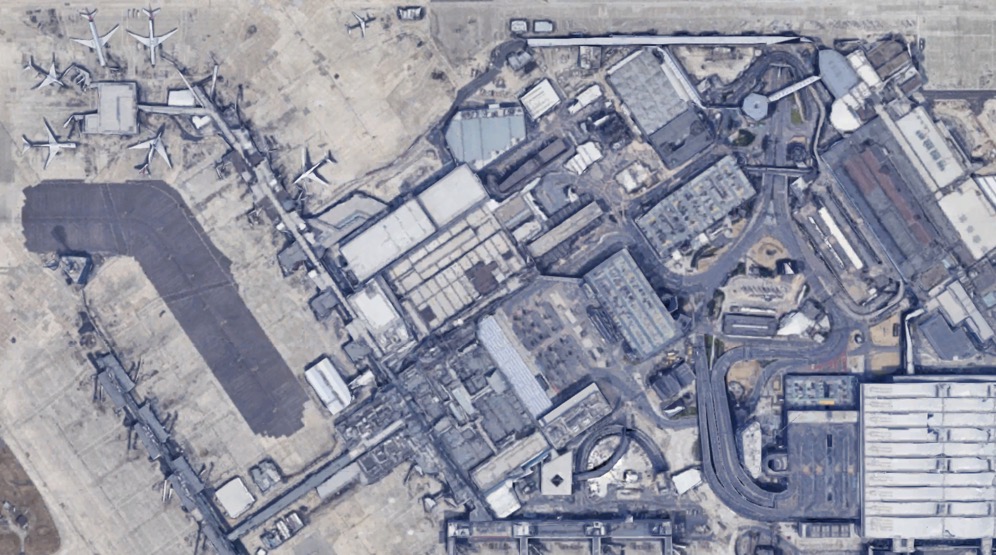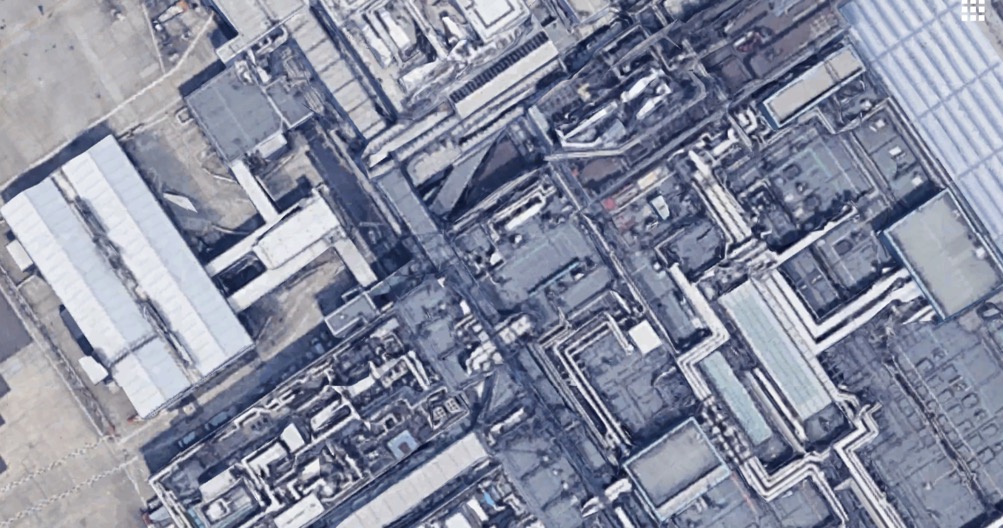 Business Traveller has produced an excellent Guide to London Heathrow Airport, but it appears to date from before 2012. And of course Heathrow has its own webpages for Terminal 3.

I found this informative layout of the key buildings in Heathrow Airport (below).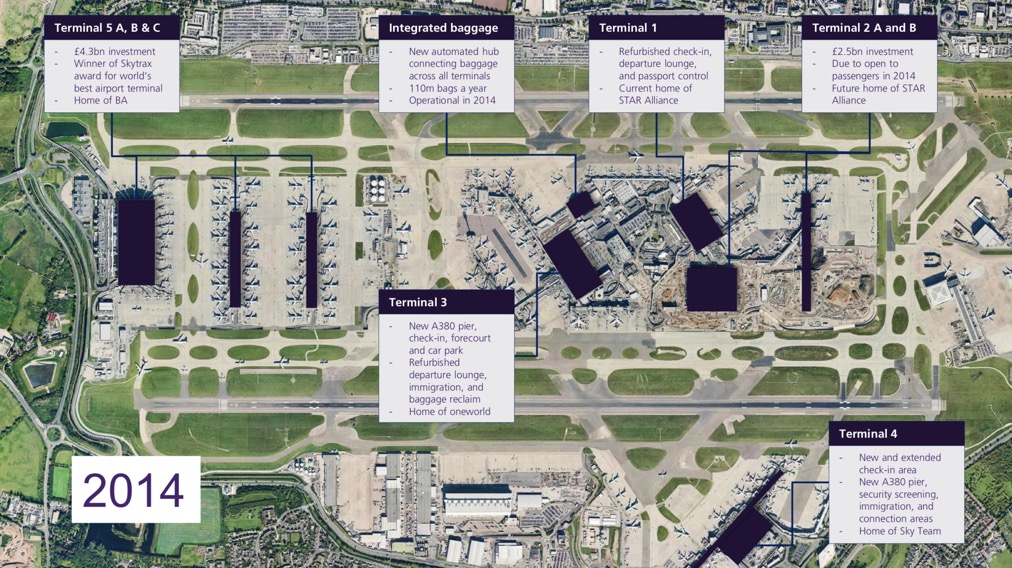 Today Terminal 3 handles nearly 20 million passengers per year flying with Virgin Atlantic, Emirates and the OneWorld airlines such as Qantas, American Airlines and Cathay Pacific. I'm not sure how they are going to do it, but they plan to close and redevelop the terminal.