Le Richebourg Hôtel, Vosne-Romanée
The night before we had stayed at the Château des Vigiers, and had decided to drive diagonally across France to near Dijon, before continuing on the next day. So two comments, firstly we chose Le Richebourg Hotel for convenience, and secondly it was mistake to try that route because there are massive road works with many sections limited to one lane at 70 or 90 km/h.


The hotel

Le
Richebourg Hotel
is a 4-star hotel with a restaurant and spa, located in
Vosne-Romanée
, a
commune
which is home to some of the most famous
Burgundy wines
, including six
Grand Cru
vineyards (one of which is the
Romanée-Conti
).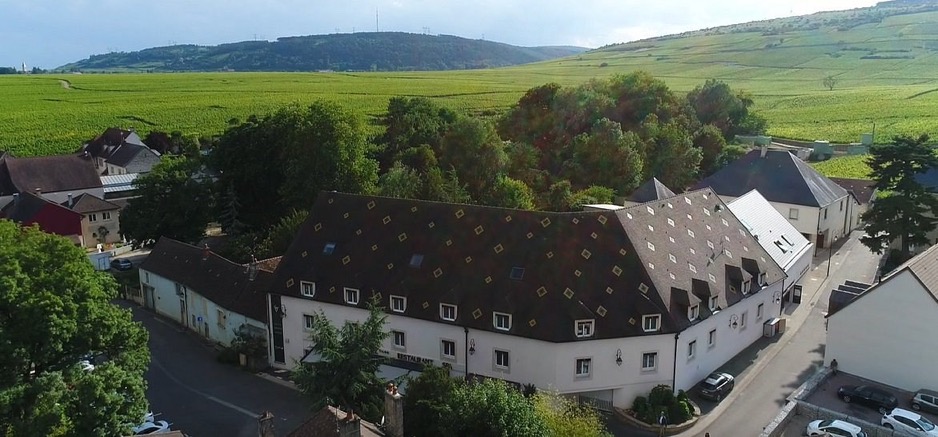 Our choice of hotel was made based upon location, the garage, restaurant and spa. It was easy to find the hotel and fortunately we had pre-booked a place in the closed parking. We were lucky because there were only 9 places, the space was tight, and some paces were not accessible with a big car.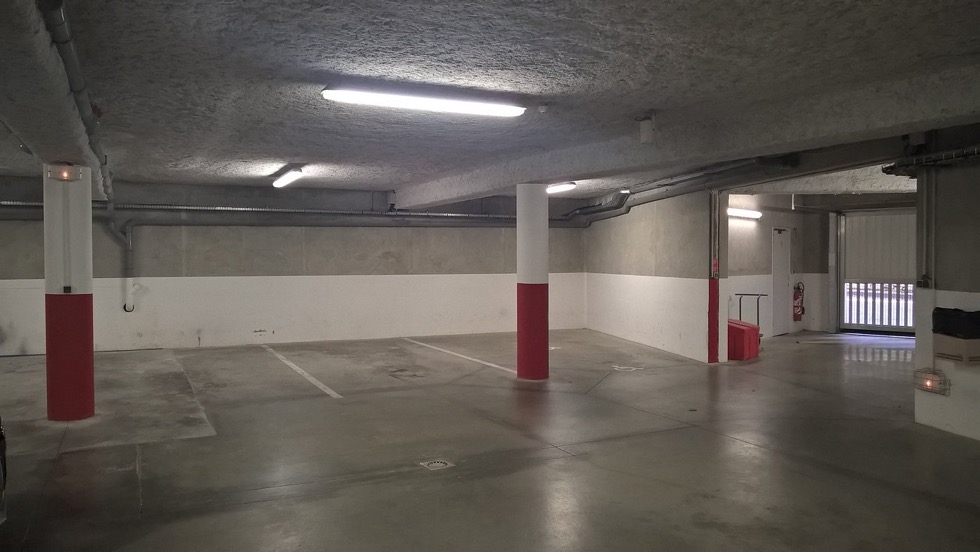 Check-in was easy, but we were told that we had not booked the restaurant and being a Sunday it was already fully-booked. But there was room service, and the same menu was available at the bar and on the front terrace.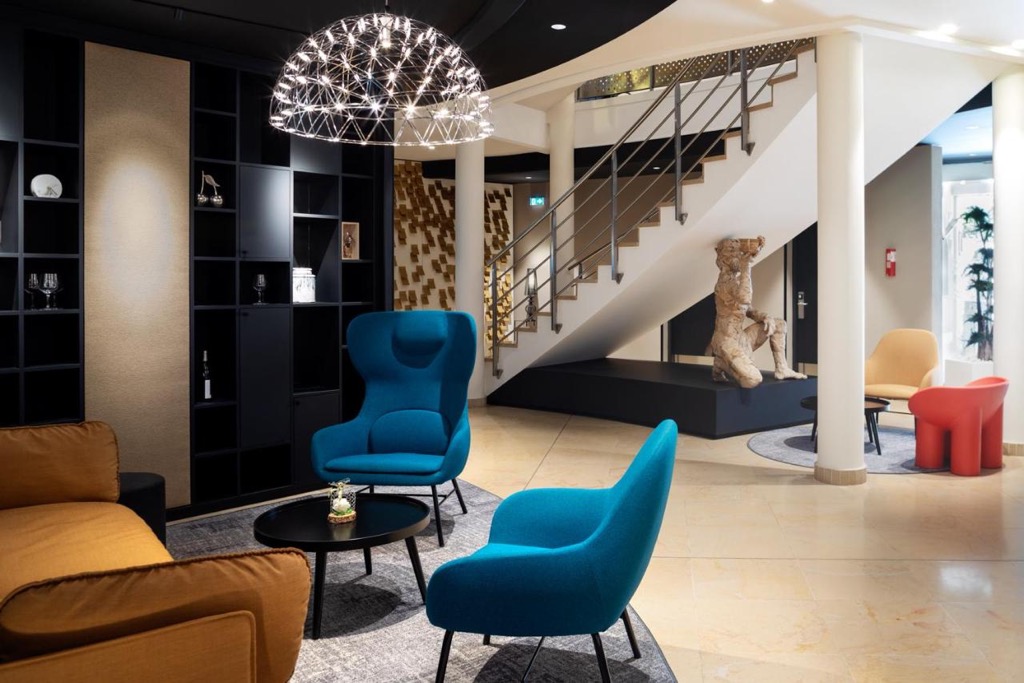 Before moving on, the reception area highlights two things. In addition to it being quite a welcoming space, the first point was that the decor was somehow messy, with little or no real theme or coherence. Secondly, it did not feel like a French hotel, I can't put my finger on it, but it just didn't feel a typically countryside hotel that you would expect to find in a village known for its wine.


The room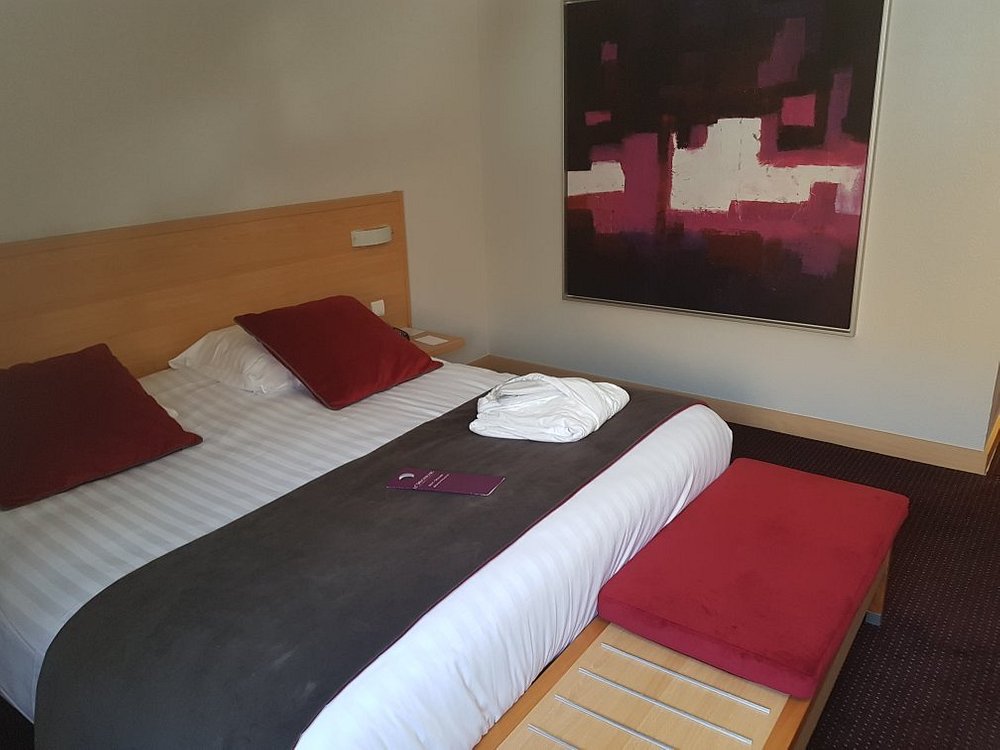 I guess the best words to summarise the room, are spacious and functional. The bed was good, there was a TV, coffee machine, bathrobes, fully functioning shower, seperate WC, decent wall safe, heated towel rail, etc.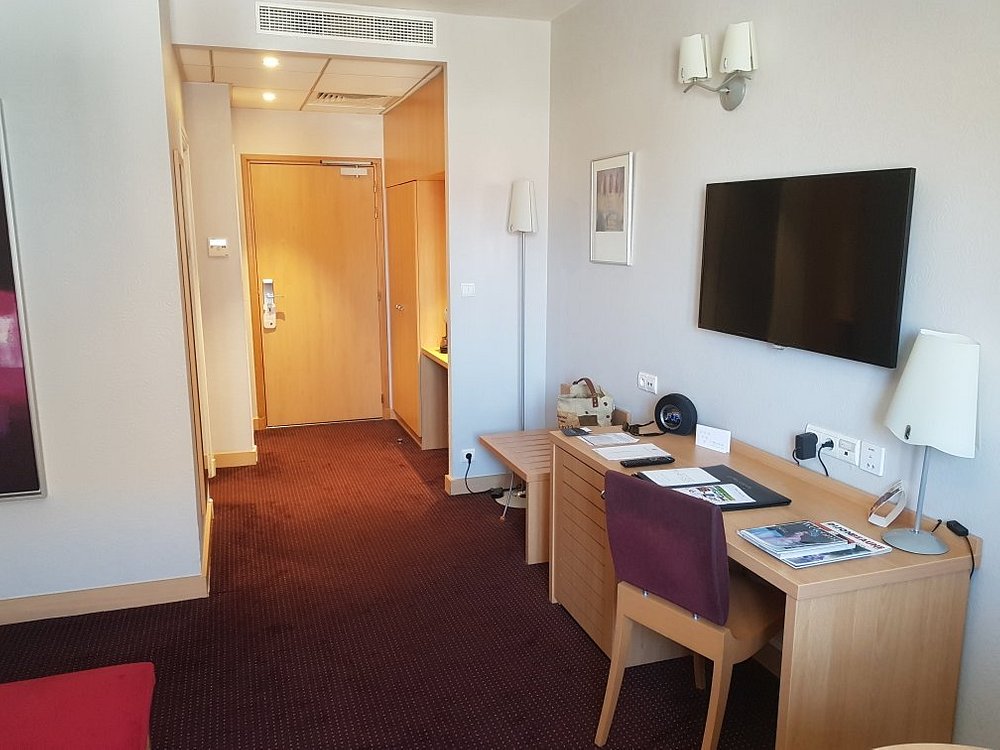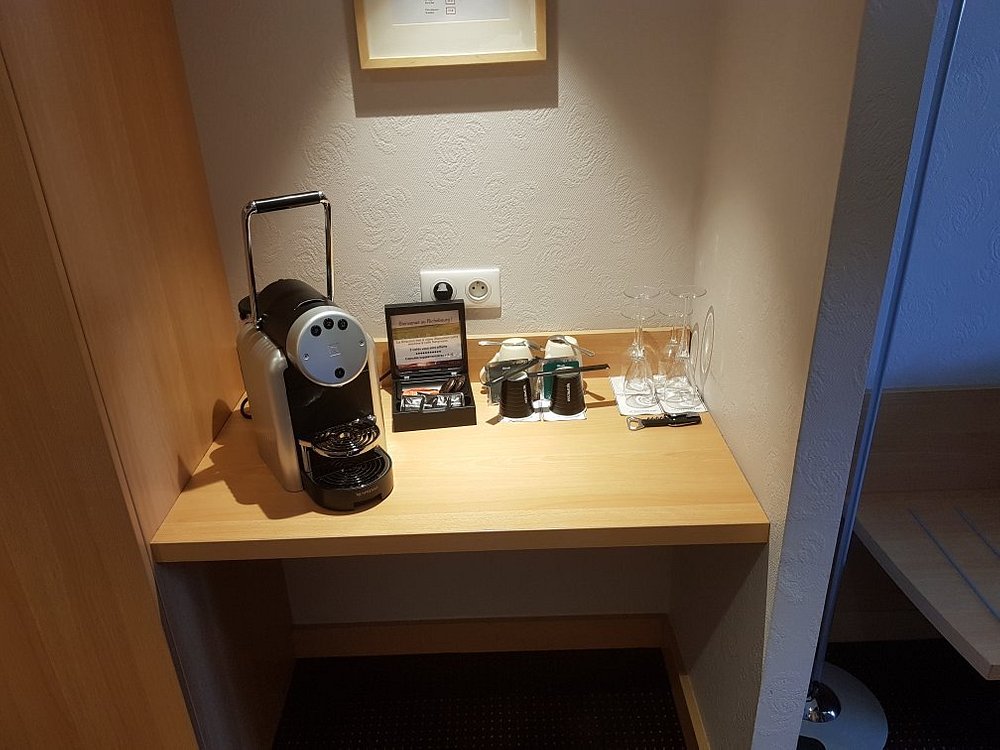 As you can see the furnishings and fittings are quite simple, but we noticed that the room was so perfectly well maintained that it looked new, and also it was perfectly clean. The decor is always a question of taste, but on a more practical level, in these times of COVID, I would have removed the red cushions and the throw over the bed. At best they just collect dust.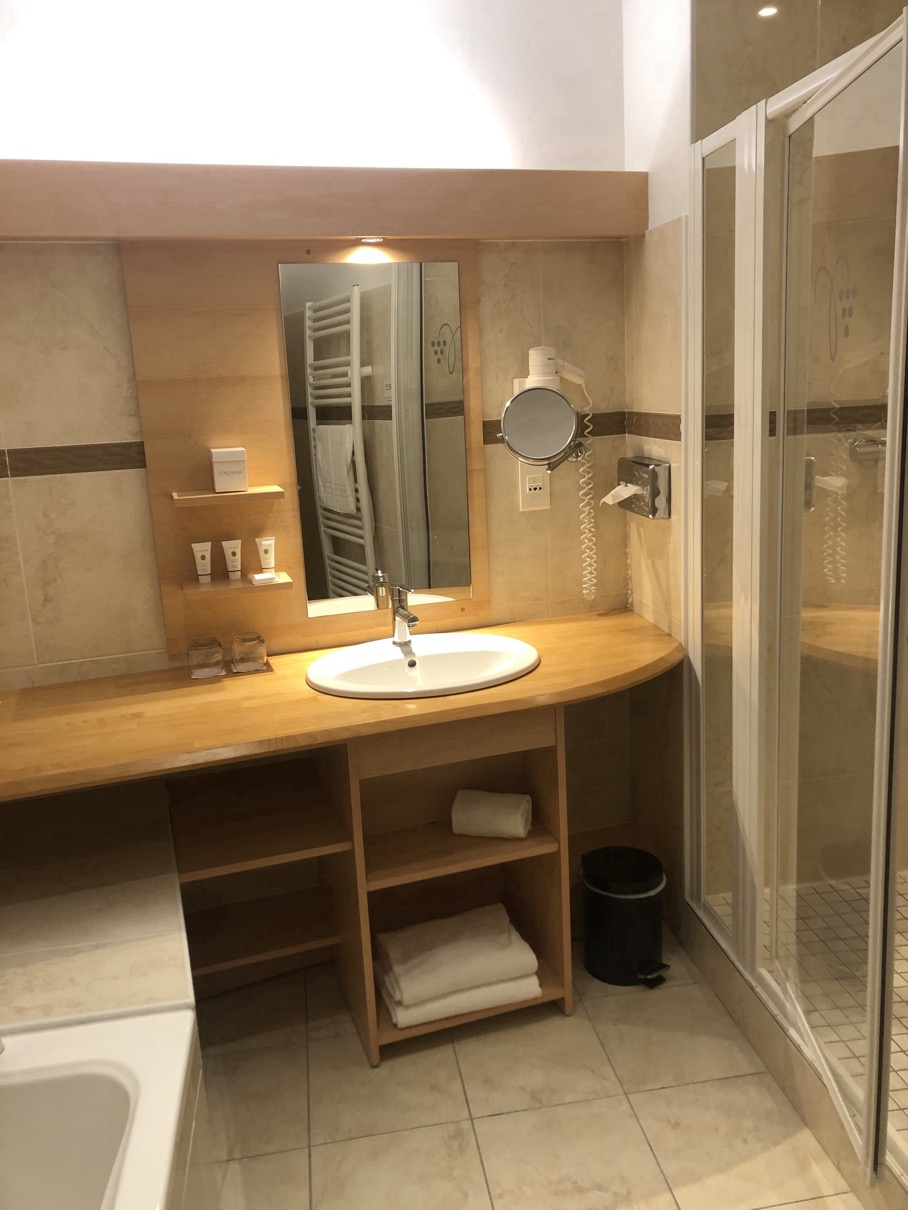 Food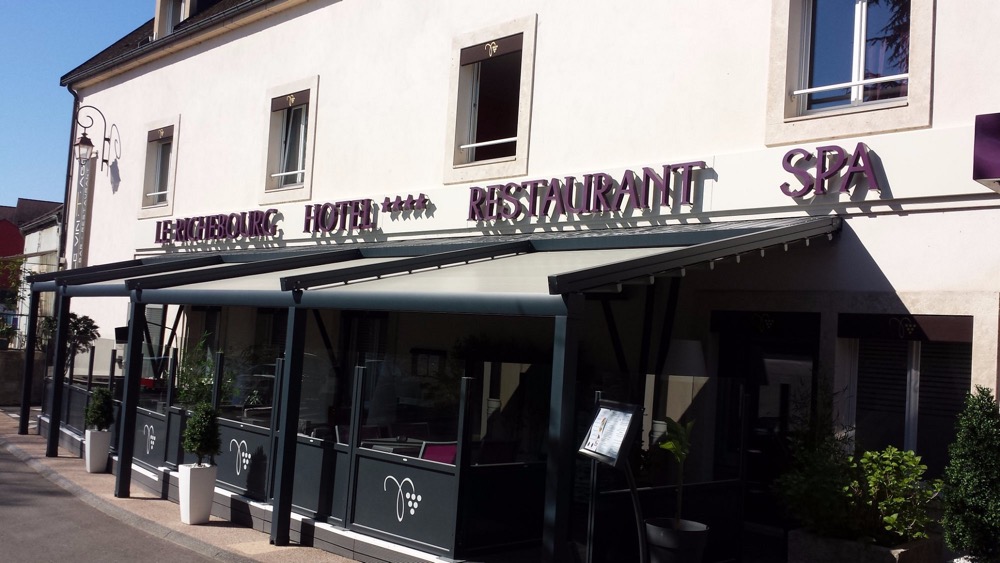 Given that the main restaurant was fully booked, we had something from the room menu sitting in the enclosed front-bar terrace. Frankly, whatever we ate was totally unmemorable.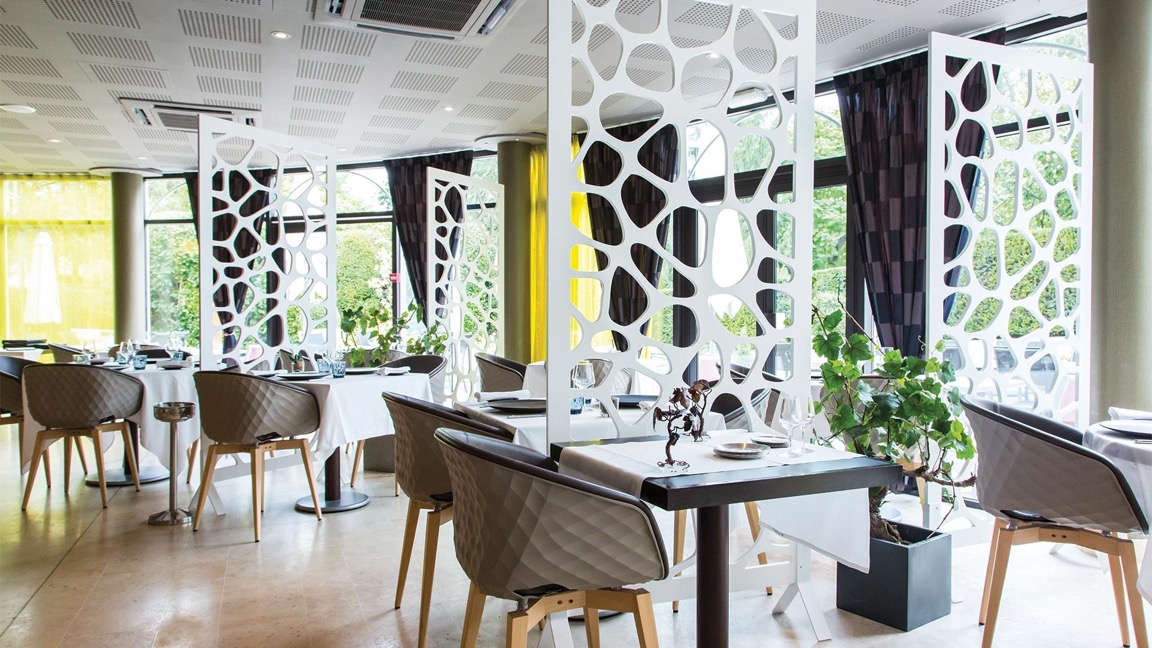 Breakfast was an entirely different affair. It was in the main restaurant at the back overlooking the garden, and was a modern, bright and airy room, also extending through to a covered terrace.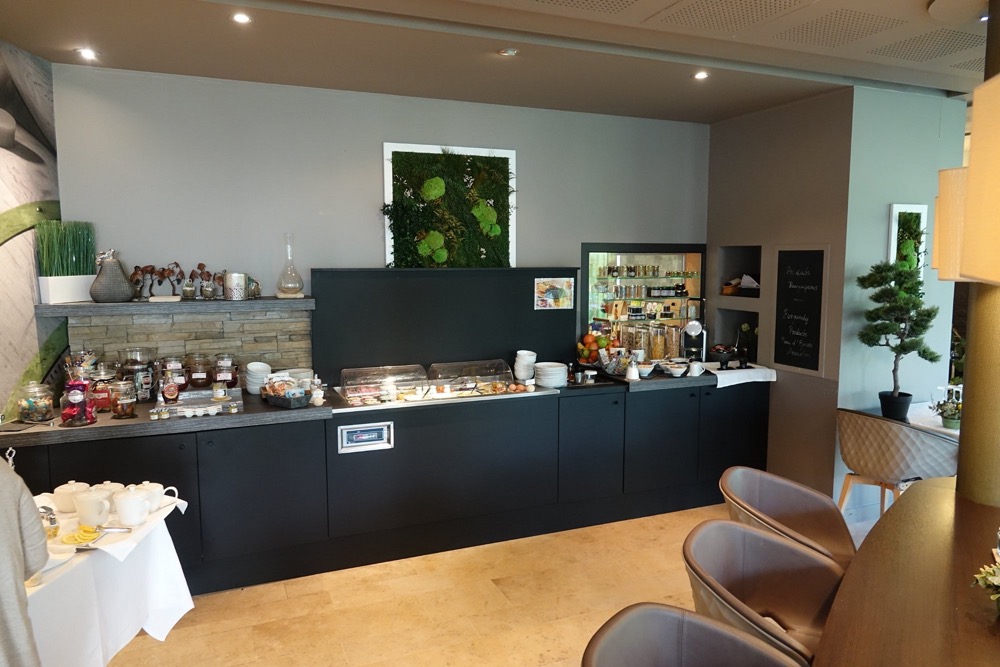 And the breakfast was perfect with plenty of options.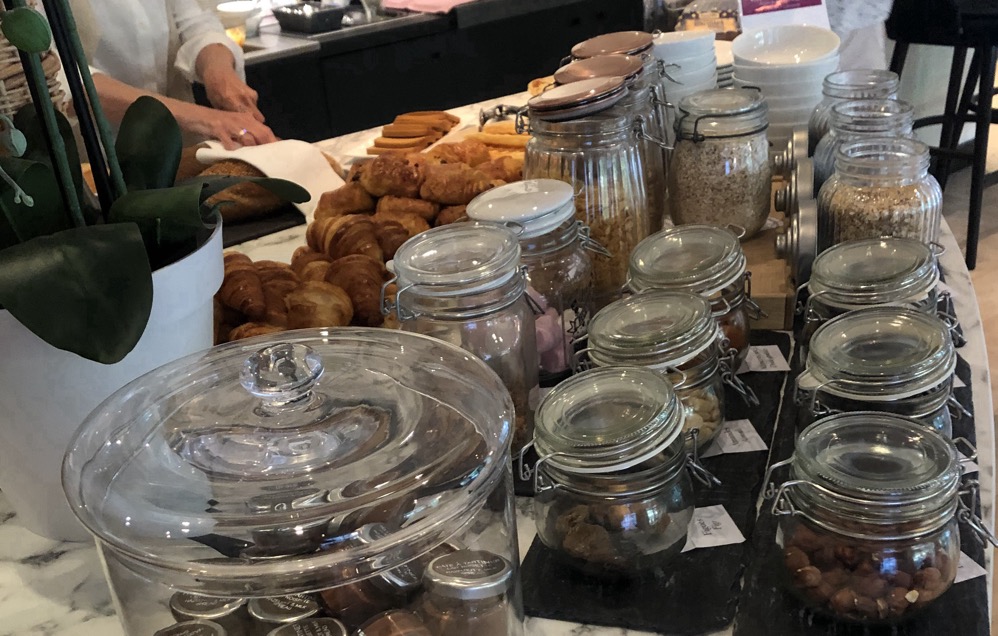 Conclusion
It would be disservice to simply call this hotel convenient and functional, however it certainly didn't pull any heart-strings. The reality is that it delivered a good night sleep, a nice breakfast, a protected parking, and adequate bathroom. It was clear, well maintained, but did not give us any reason to go back.

There is just one final point worth making. On the hotels website they mention so-called prestige rooms from € 116, but the lowest price I could find was € 169 (or € 127 if booked 21 day's in advance). Through Booking we paid € 209 for a bed&breakfast on a Sunday, which just seems a bit too much for what was an unmemorable stay. But on the other hand it is certainly possible to pay more for a far less honest and far more vexing experience.

During July 2021 we stayed in five different hotels, some reservations made directly with the hotel and some through a booking agency. I'm not sure if it is a post-COVID characteristic, but my impression is that they now send out more contact emails than in the past.
We booked this hotel with Booking, but not using their app. Naturally we received an email confirming our booking, which had included a couple of additional requests concerning the room and parking. On the same day we received through Booking confirmation of a double bed, as well a confirmation from the hotel through Booking with some additional information for our visit (sent twice). The next day we received from Booking mention of additional attractions that might interest us. Four days before our visit we received an email from the hotel with a questionnaire to help prepare for our visit, and later on the same day we received confirmation of our reservation from Booking. One day before our visit we received an email from the hotel with a questionnaire to help prepare for our visit, followed later by another confirmation of our reservation from Booking. The day after our visit we received an email from Booking asking us to rate our visit, and bizarrely we received two days after our visit (on the 20th) an email from the hotel wishing us a bienvenue and telling us the weather conditions for the 18th and 19th. Also on the 20th we received an identical confirmation message through Booking for our visit on the night of the 18th. Five days after our visit we received an email from Booking asking us to rate our visit. So that's a total of 14 emails, excluding my replies. Oddly we had asked for secure parking, but had not received a reply or confirmation, nevertheless the hotel had reserved a place for us.