Hotel Balneario Las Arenas, València
last update: 20 Nov. 2019

Over Christmas and New Year 2018-2019 we spent a pleasant few days in València, the third largest city in Spain. Our hotel was the Hotel Balneario Las Arenas, but at the time I did not bother thinking too about making a detailed review.

Below I've tried to reconstruct our visit and summarise our overall impressions.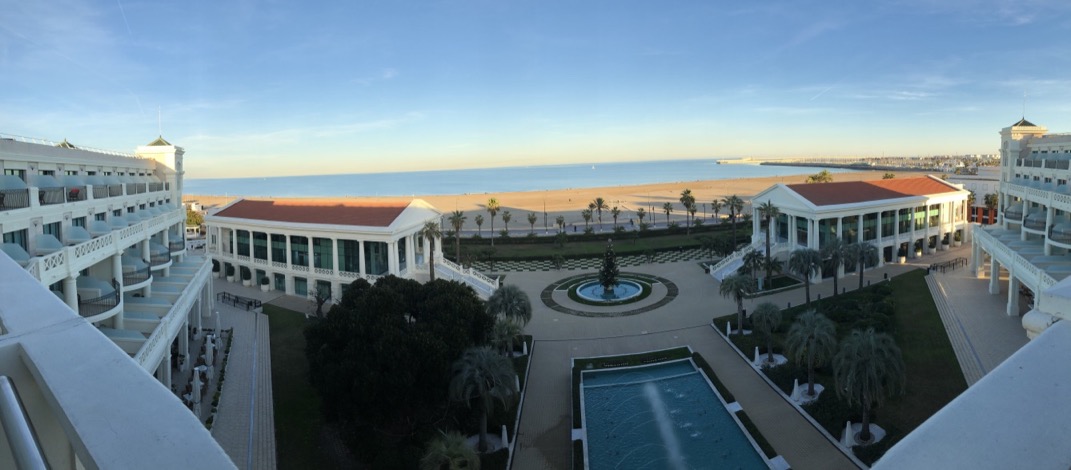 We were driving south and were looking to spend Christmas and New Year in a Spanish city we had not yet visited, so València was high on our list. If I remember rightly there are only a handful of 5-star hotels in the city, and the Hotel Balneario Las Arenas stood out as being the only one right on the beach. It might on the beach, but it is still only a short taxi ride to the major tourist attractions in the city centre.

We had booked a really good room with a terrace but frankly looking back I can't really remember what it looked like (I forgot to take some photographs). But I'm pretty sure the below photograph pulled from the Booking website looks identical to the room we had.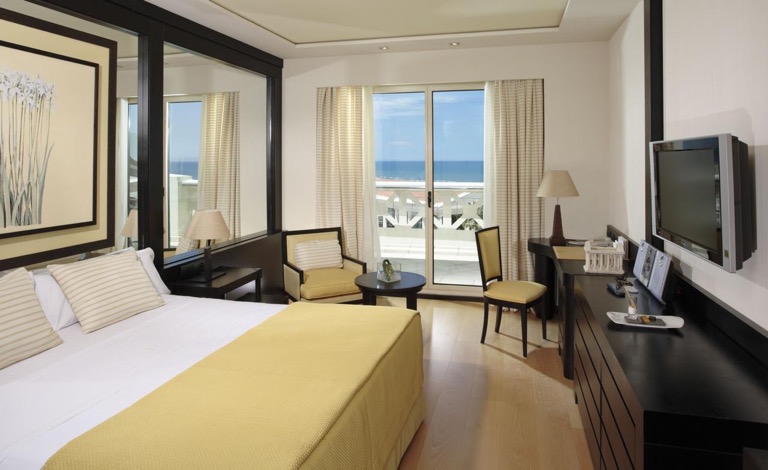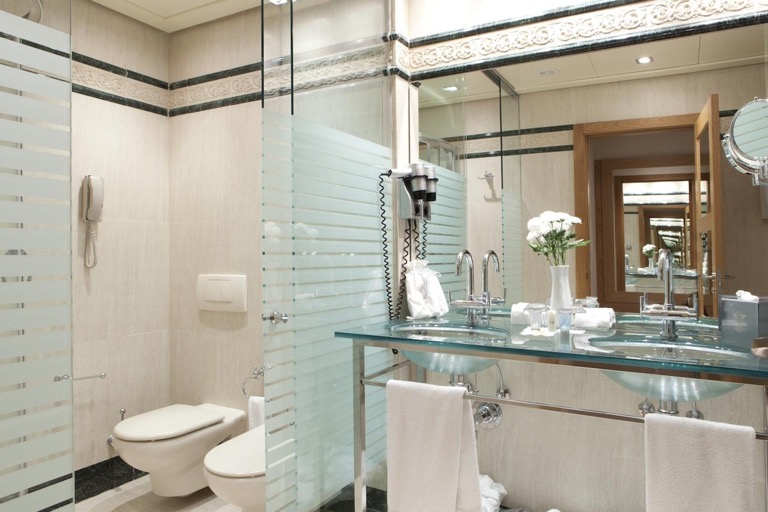 You know, the kind of 5-star hotel room that is really comfortable but totally unmemorable. However I do remember that sitting on the room terrace overlooking the beach and sea was a favourite moment of ours. And another positive is that being unmemorable meant that everything worked as it should, and nothing went wrong or broke down.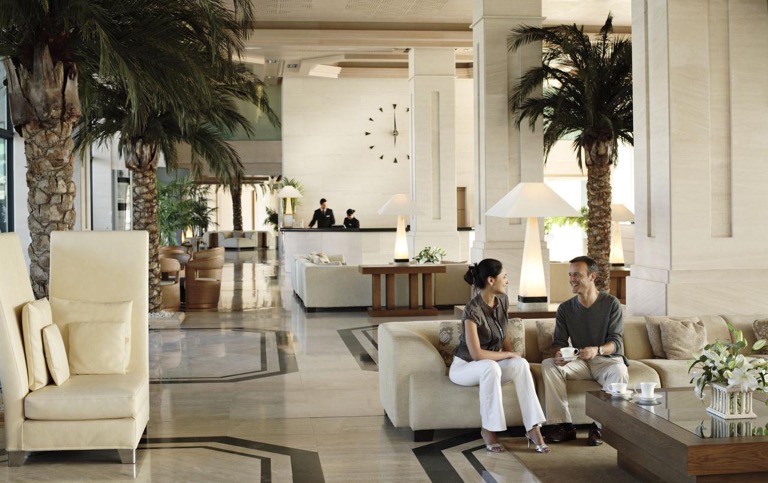 When we arrived at the reception we were welcomed as you would expect for a 5-star hotel. Our car parked for us, they took our bags, and we were shown to our room. The real positive was the excellent underground parking, and that everyone was very friendly. I spoke to another guest who had been coming to the same hotel for the last 10 years, and he noted that he would find many familiar faces, etc. So staff looked to be well treated, and it showed.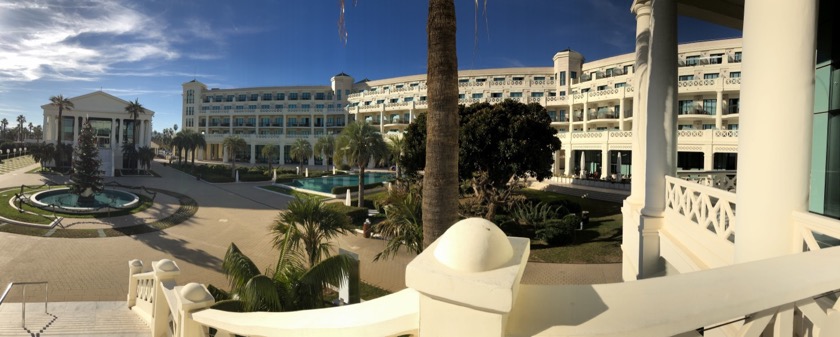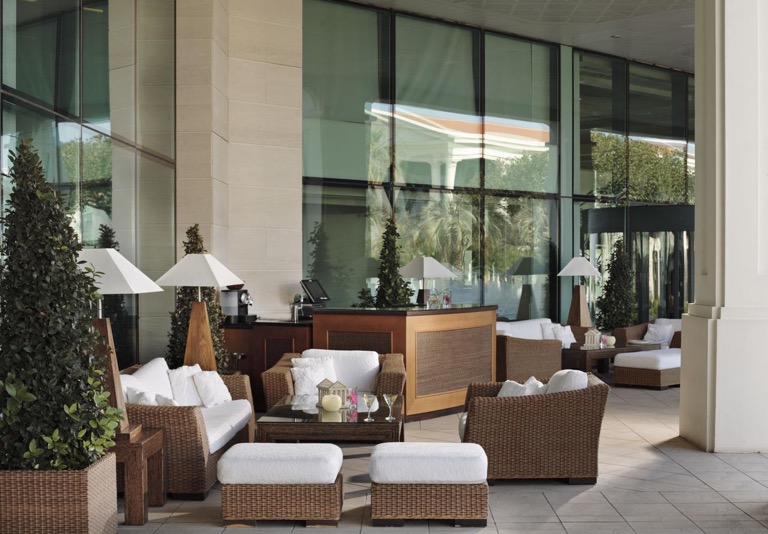 Another one of our little pleasures was to take afternoon tea on the terrace. In fact we alternated our days, one day with a visit, and the next with a calm walk along the beach and afternoon tea, etc.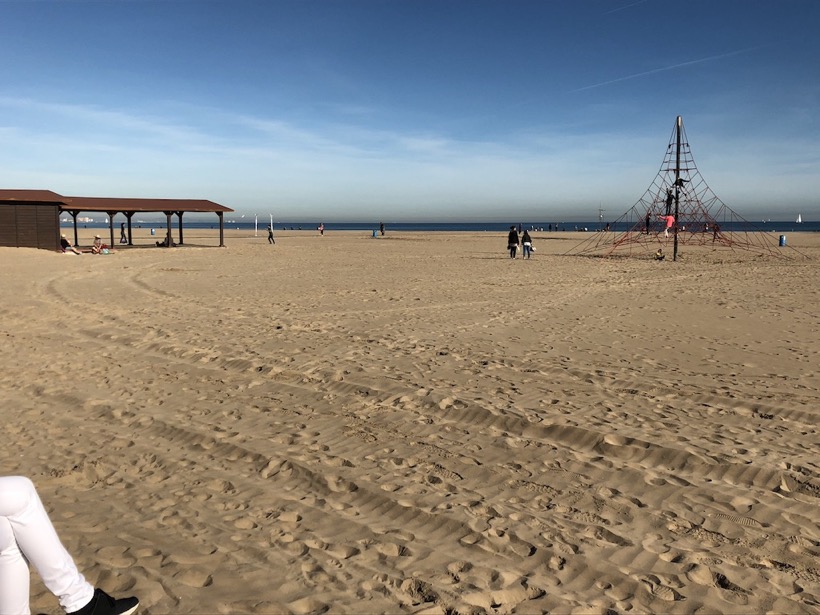 The beach in front of the hotel is called 'Platja del Cabanyal' which is a long, wide, sandy beach very popular with both locals and tourists. Another name for this beach is the Playa de las Arenas. In fact the hotel was once the Balneario de las Arenas, a Greek imitation temple used by the Valencian bourgeoisie in the late 19th C.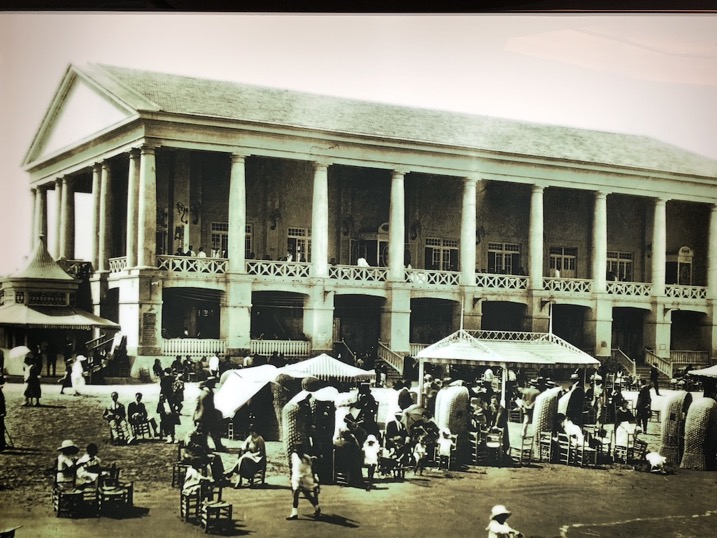 Also the hotel is just down the road (or beach) from the harbour of Valencia that was the venue for the 2007 America's Cup (won by the Swiss-based Alinghi) and for the 2010 America's Cup (won by USA 17). And the harbour was also the venue for the Valencia Street Circuit that hosted the Formula One European Grand Prix from 2008 to 2012. Fine place for a stroll, but you can see that the area has been more or less abandoned.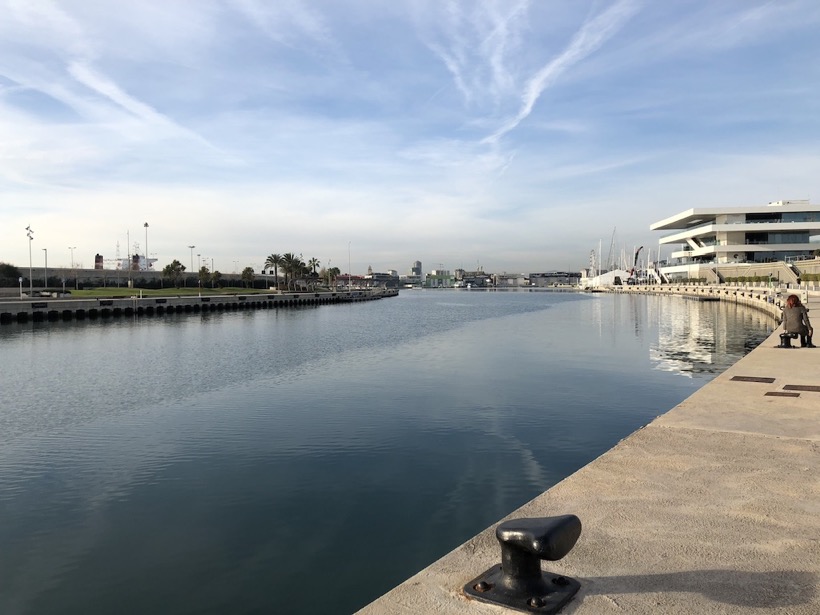 We had booked half-board for our stay, but this did not include Christmas or New Year dinner. When we arrived we found that the Christmas and New Year celebrations were already fully booked, and that they would have been exorbitantly expensive, e.g. more than 400€ per person for the New Year dinner. Instead we had our Christmas dinner in our room, and fortunately the hotel also organised a more reasonable buffet dinner for the New Year celebration (still with a good sense of occasion and lots of cava, funny hats, and fireworks).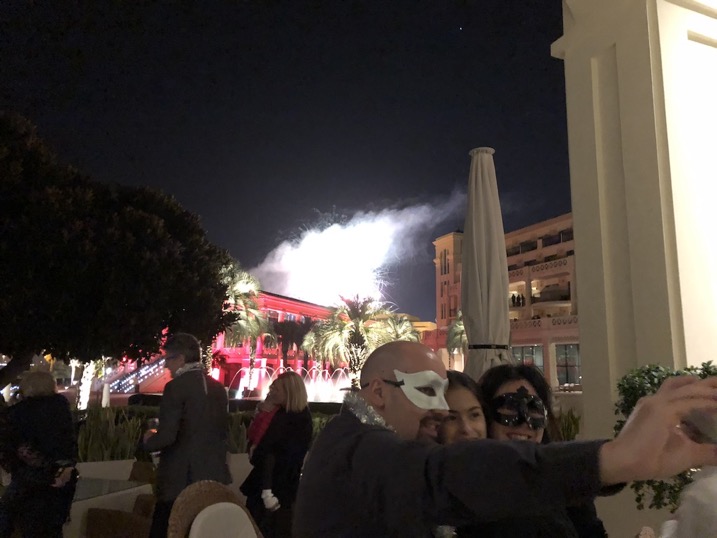 I remember breakfast was outstanding, and dinner was waiter service with a small but interesting set of menu options, etc. Again staff were always very pleasant and friendly.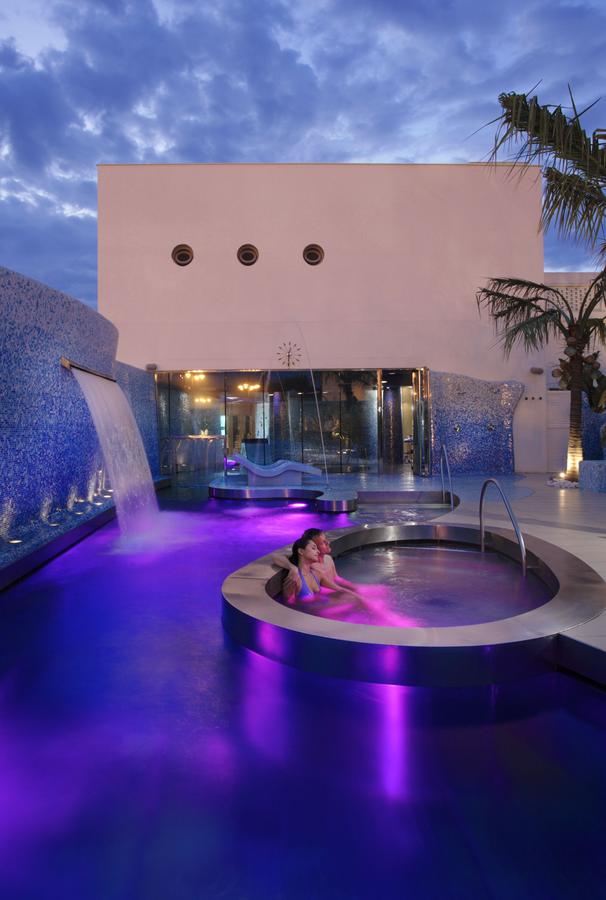 I also remember using the spa several times. It was more than adequate for me, with a good hot sauna and a smallish pool, but well equipped with water jets, etc.

I don't know how we managed it, but we actually did not try a paella, the traditional dish from Valencia. So another reason to return soon.


Conclusion

Valencia is undoubtedly a city worth visiting, and worth visiting again in the future. The hotel was certainly a 5-star experience, but given that it was expensive, other options might be better. Given the price, location, and what was on offer, it would be sensible to shop around should (when) we visit Valencia again. However, in the world of 'fake' 5-star hotels, we could do a lot worse than return again to the Hotel Balneario Las Arenas.