A petit clin d'œil to ⁨Amelia Island
last update: 12 March 2022


In mid-January 2003 we flew from Washington DC directly to Fernandina Beach Municipal Airport on Amelia Island in Florida. It was a 20-seater, and the flight took about 2 hours. My wife was the only woman, and all the others passengers were gentlemen American golfers out for a weekends' golf. This was not a young booze party, but a group of later-middle-age men relaxing, i.e. less beer and chips and more Champagne and canapés.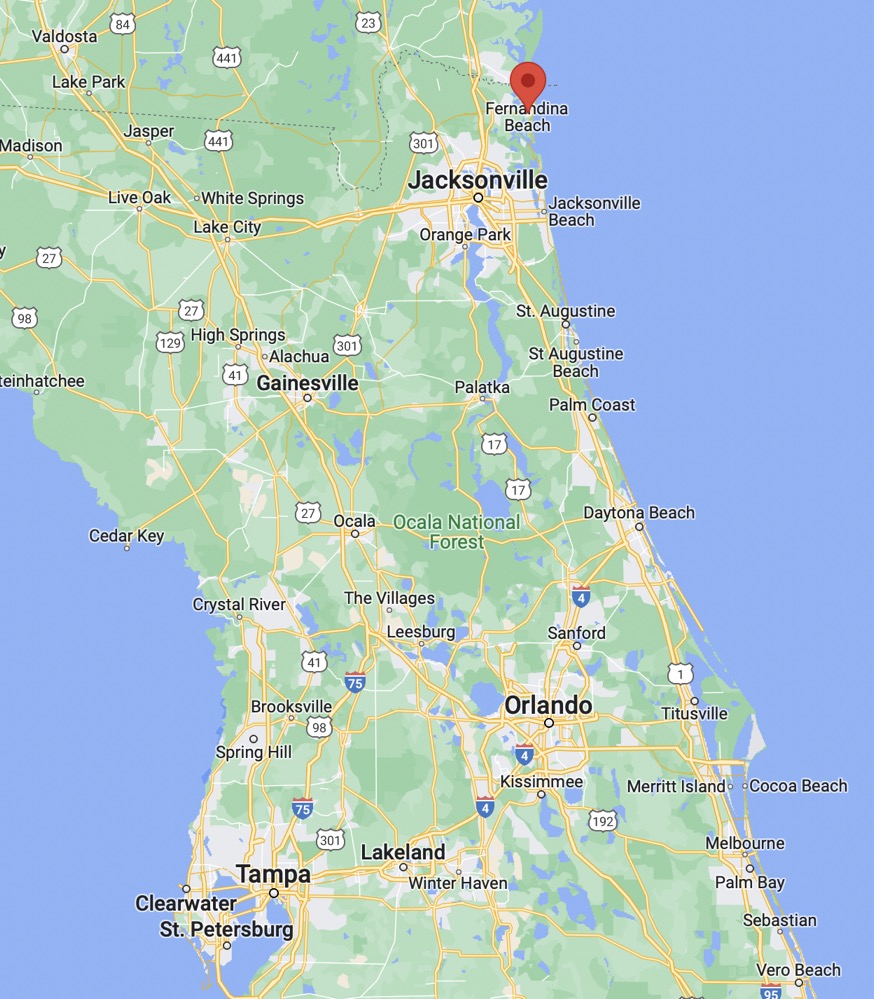 Most people when they think of Florida, think Orlando and Miami, but almost no one thinks of Jacksonville, and who has heard of Tallahassee, the state capital? And if they do think of Jacksonville, they almost inevitably think it's in Georgia. But no, Jacksonville is in Florida, and Amelia Island in a barrier island about 20 km long and 6 km wide, sitting at the very north-eastern point of Florida. Amelia Island is in Nassau County, and the county seat is Fernandina Beach.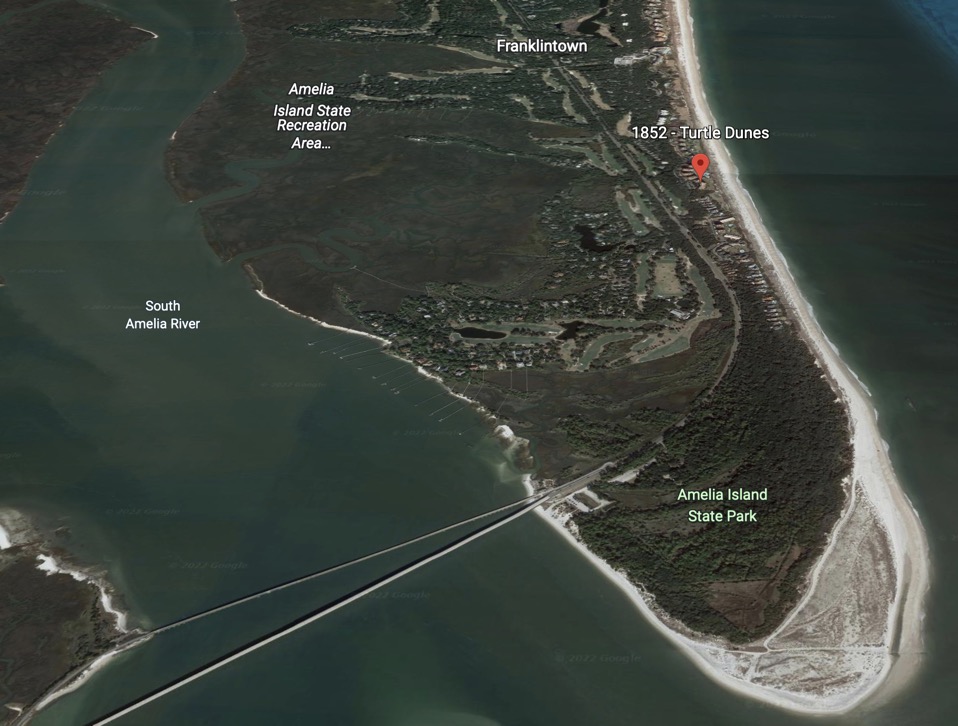 We had booked a self-service apartment in the Turtle Dunes condominium complex, including unlimited access to the Oak Marsh golf course in the Amelia Island Club, although I'm not sure the 'club' was called that in 2003. In any case today the Amelia Island Club includes both the Oak Marsh golf course and the members-only Long Point golf course.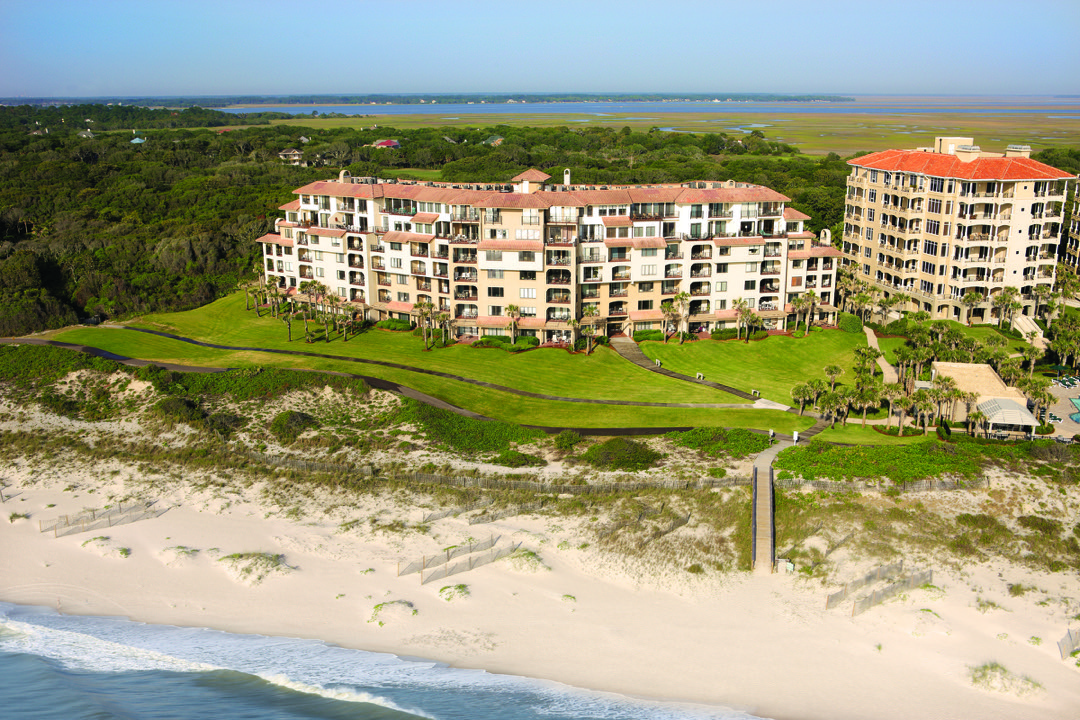 My impression is that the façade has been repainted from a dark sandy colour to a lighter colour as seen above. We could not really have asked for a better view to wake up to in the mornings.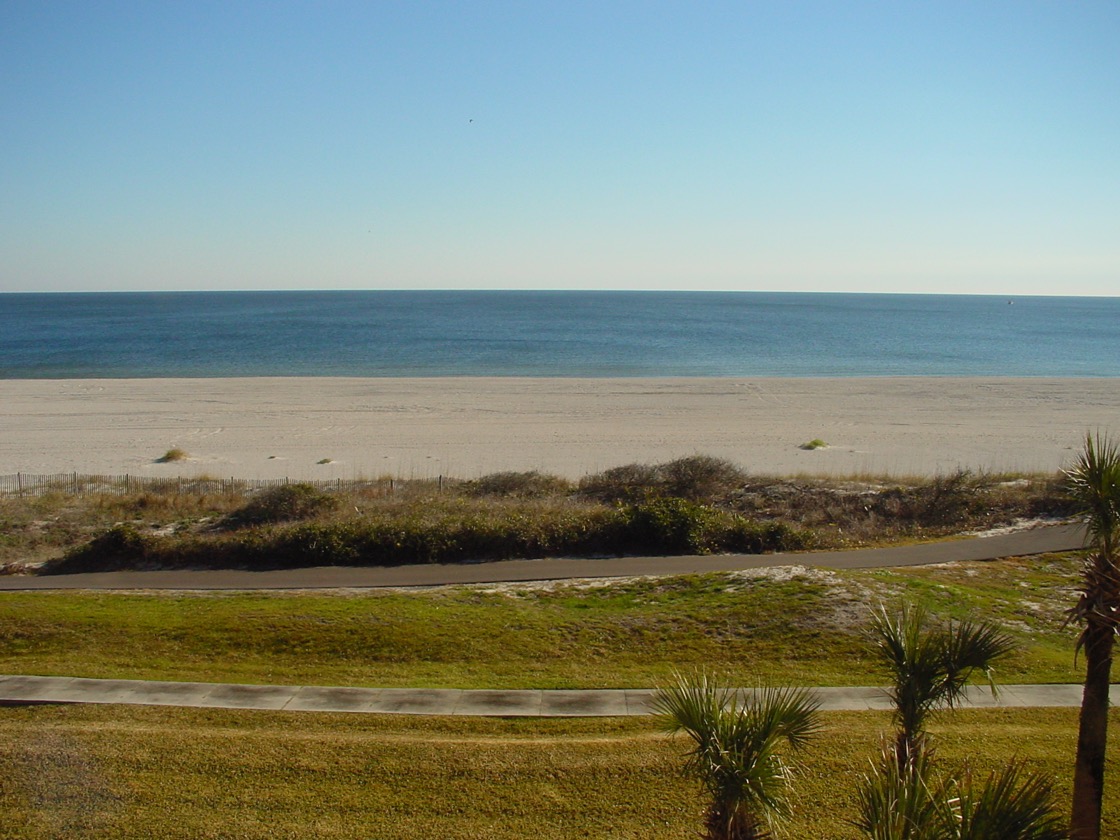 This photograph, and all those below, date from 2003.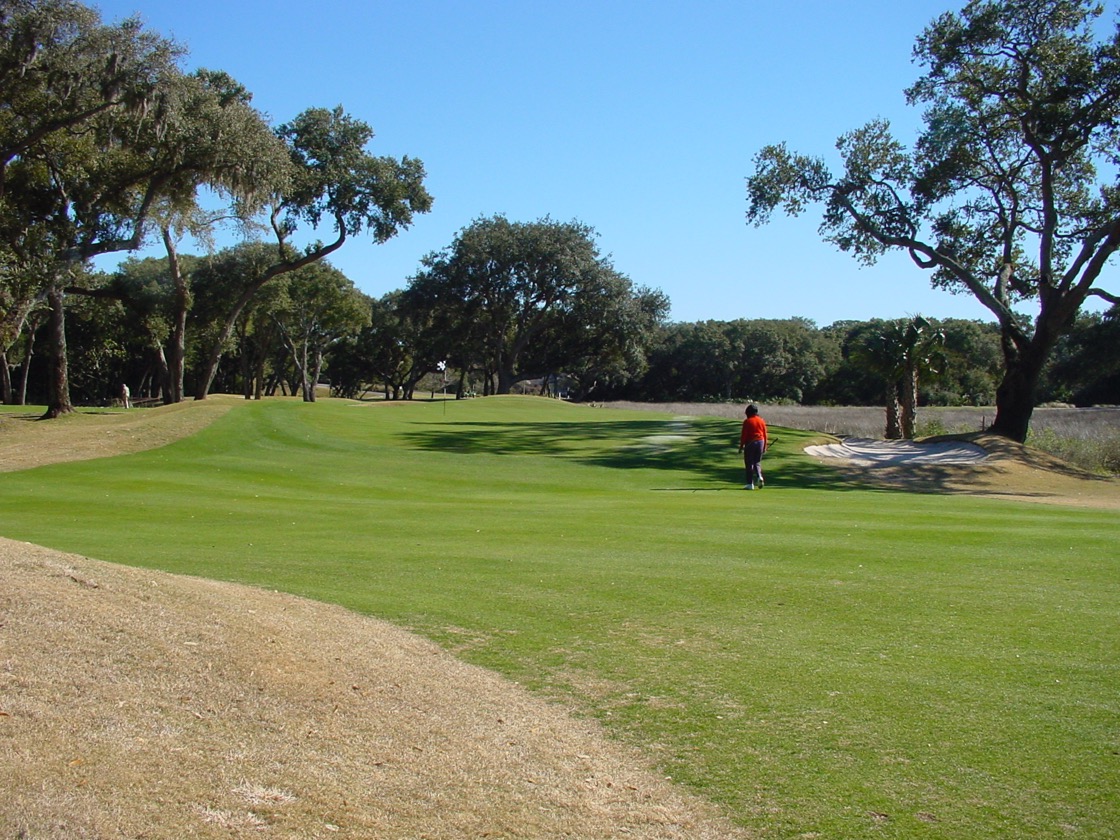 The first day we played the Oak Marsh course, which, as one might expect, meandered "along serpentine salt marsh creeks and though the moss draped heritage oaks for the which the island is famous".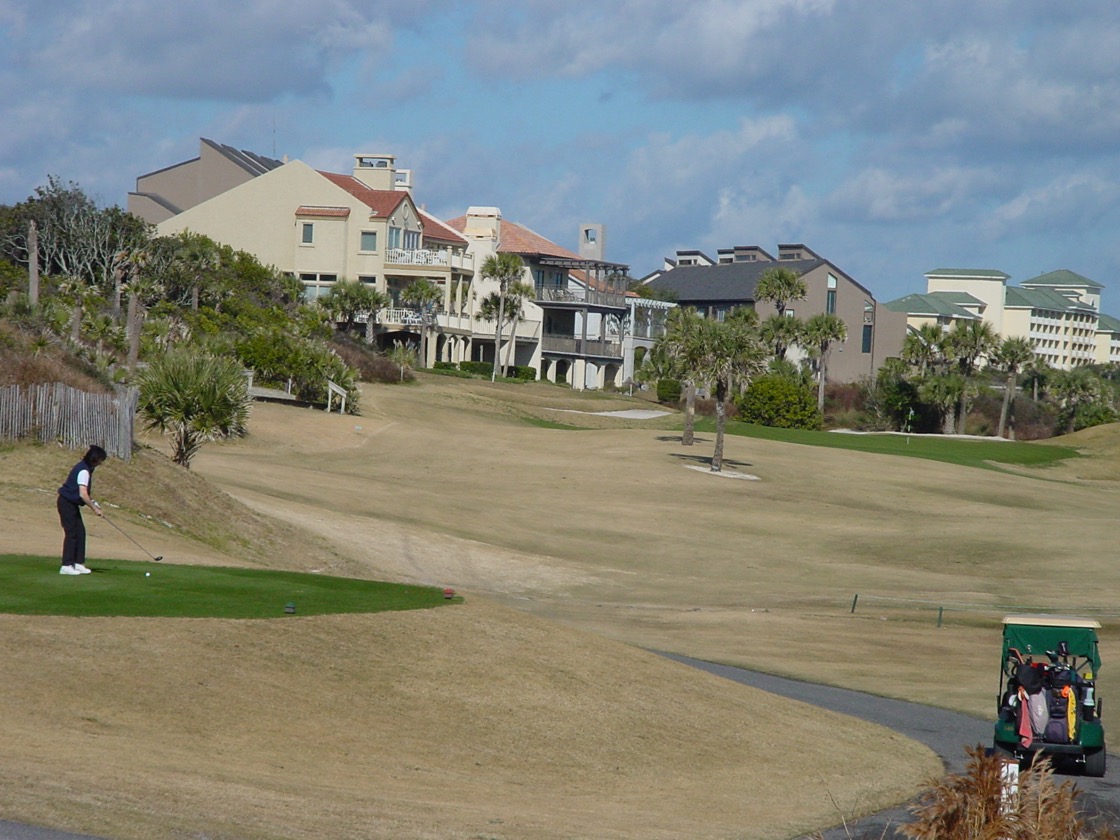 On the second day we played a links-style course that ran along the space between the different condominium complexes and the beach. I have the impression that this course no longer exists or is being refurbished. I remember that at the time the apartment included unlimited access to this course as well.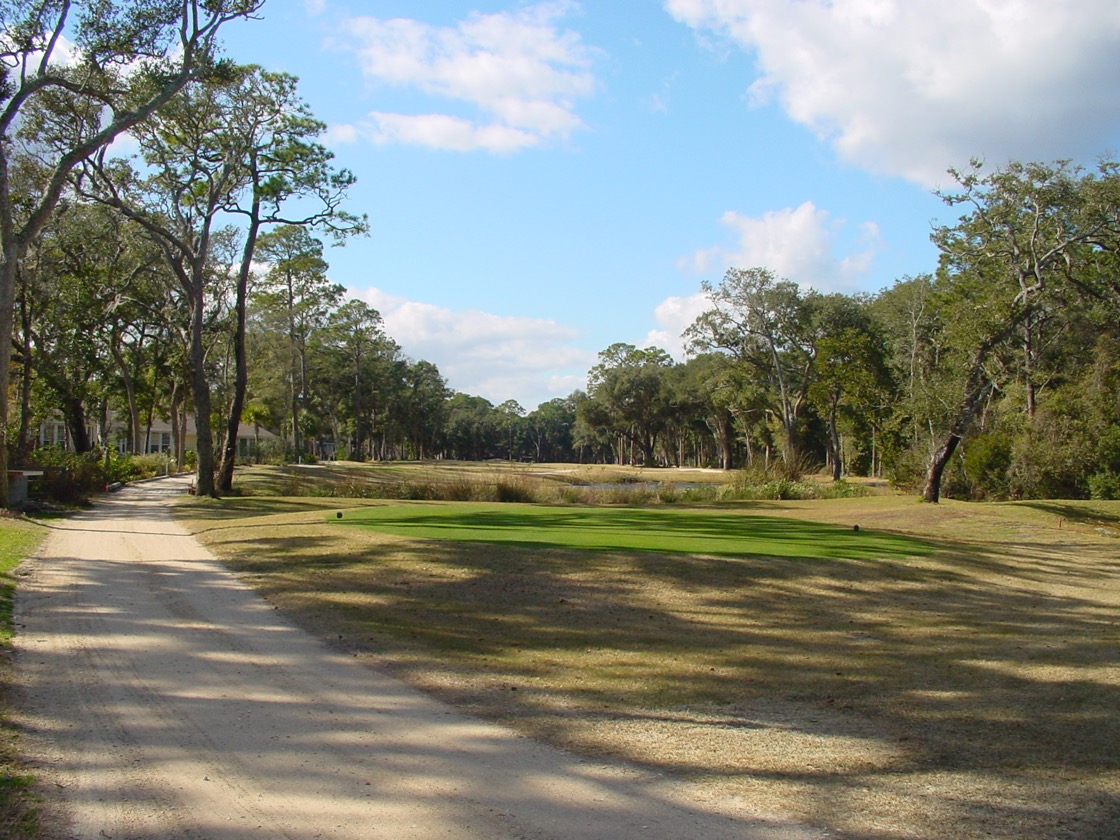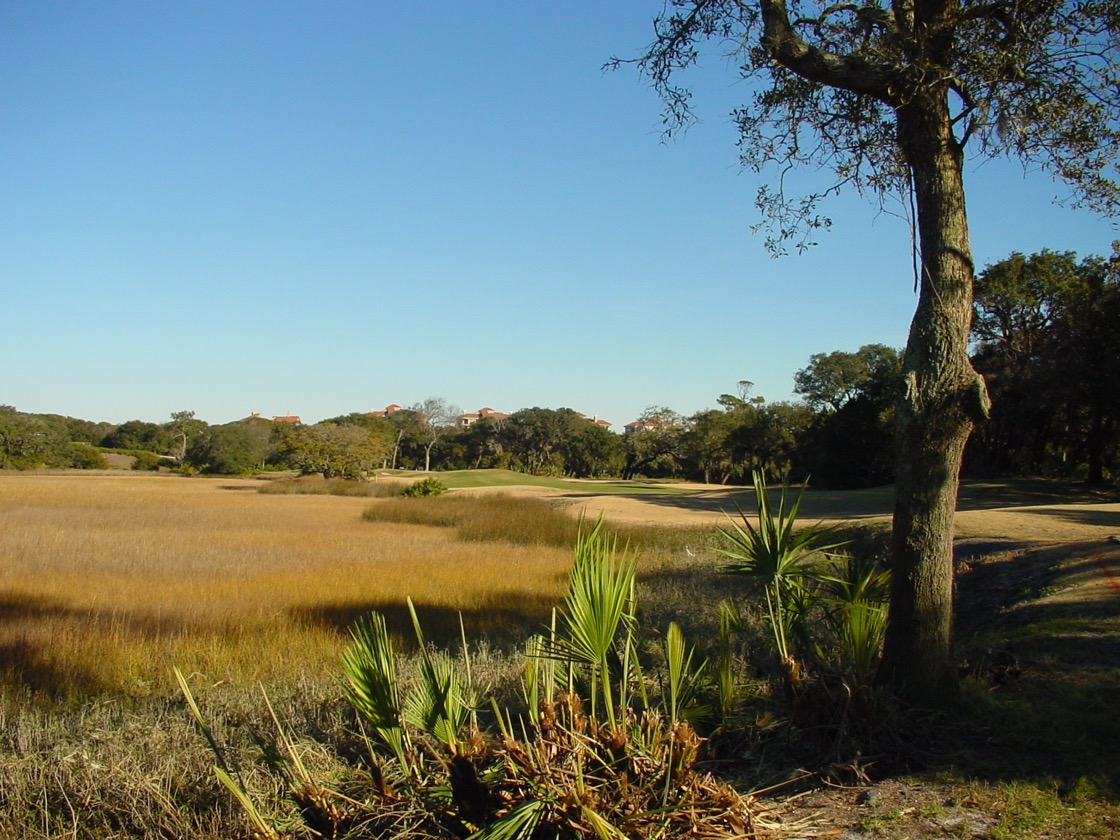 On the third day the club invited us to play the members-only Long Point course for the rest of our stay. It was certainly more challenging that the other two courses, but also better maintained. We were also lucky to be paired with a pleasant couple who were owners in the same condominium complex. We went on to shared a very enjoyable holiday with them.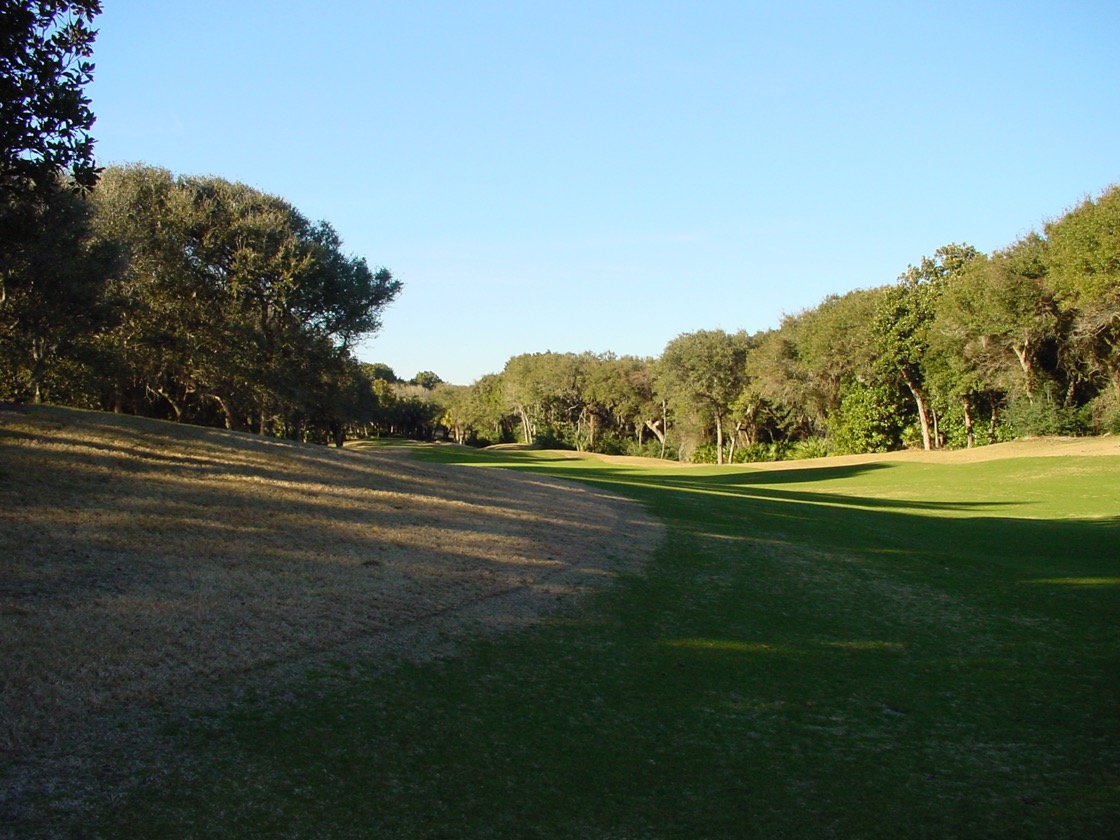 As you might have guessed from the above photographs, mid-January was not high-season in Amelia Island. In fact it was almost empty and equally, at times, freezing cold. The only alternative to playing golf, was a walk on the beach or a stroll through Franklintown.