Renaissance Hotel, Heathrow Terminal 3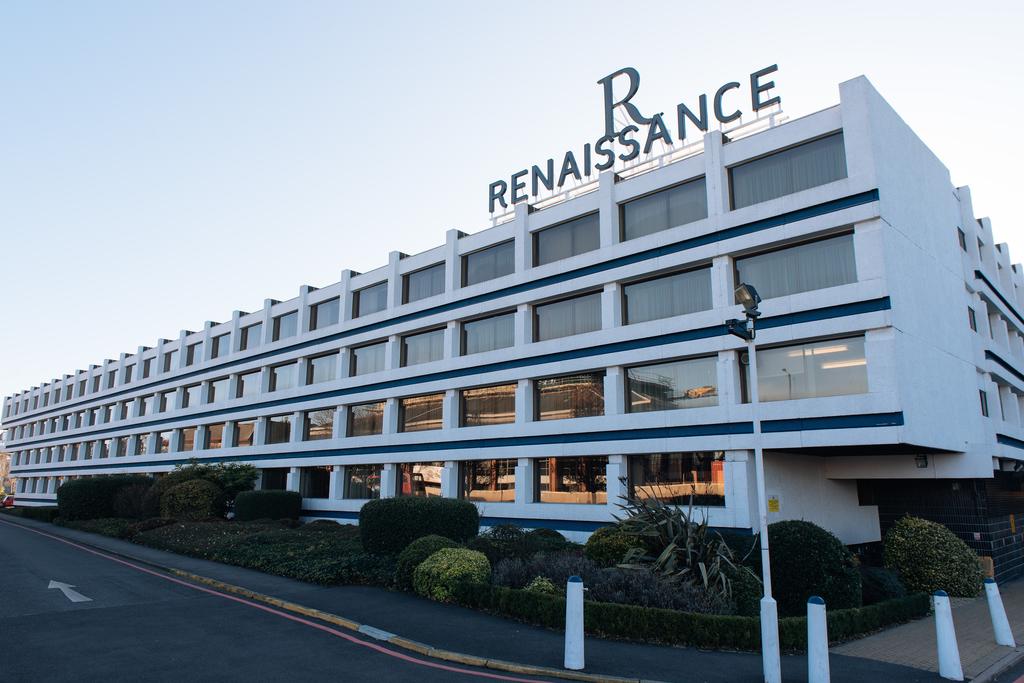 The idea was that after arriving at Heathrow Terminal 5 in the evening we would need a hotel near our departure terminal (Heathrow Terminal 3) the next day. Our travel agent recommended the 4-star Marriott Renaissance Hotel, which is situated very near Terminal 3. Since our pickup by Emirates was planned for 17:15 the next day we actually booked the hotel for two nights so we would not get kicked-out at 12:00 (the hotel did not do a 'late departure' option).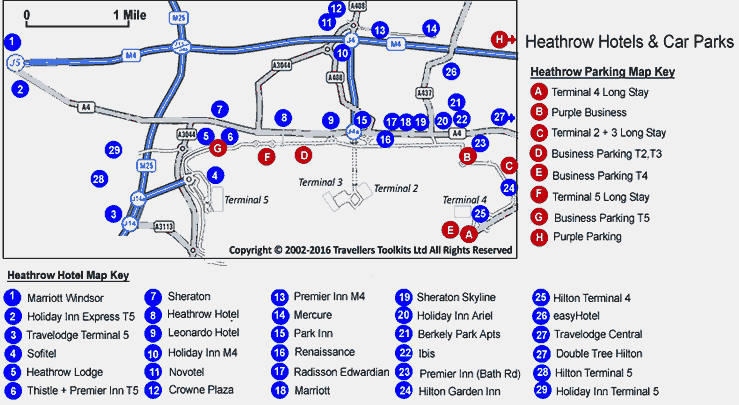 The hotel looked perfect, with Tripadvisor rating it a 4.5/5, and Booking told us it was 'fabulous' with a score of 8.7. The hotel entrance looked nice, check-in was efficient and friendly, and the porter took our bags up to the room.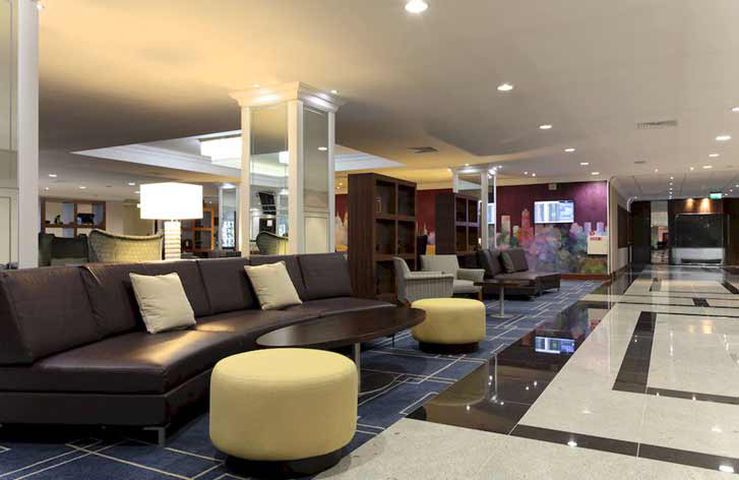 We had booked a standard room, which looked perfect on the hotel's website. You can see below what looks to be a spacious well equipped bedroom.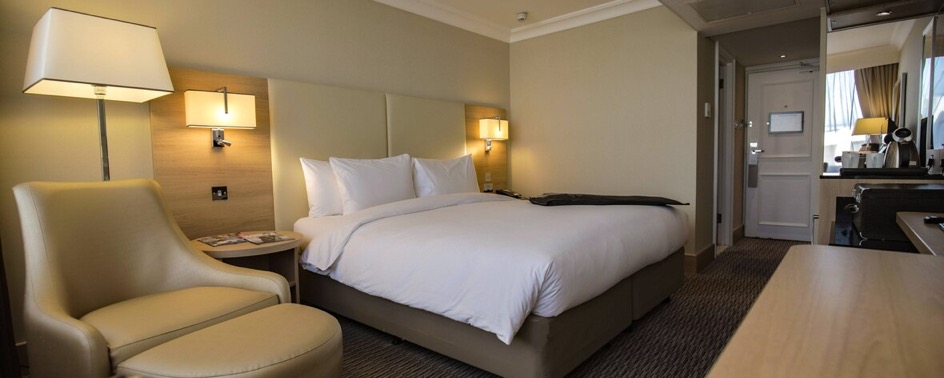 However the reality is a little different. I have no criticism concerning the bedding, fittings, etc., however the room itself was small and slightly claustrophobic. The hotel website mentioned 21 square metres, but my guess is that this includes the bathroom and entrance corridor. The bathroom was also small, with the shower installed in a narrowish bath with high side walls.

I suppose this type of room is fine for a single person needing an overnight stay near the airport, and it offers good parking and a shuttle service. In fact when we came down for breakfast we saw lots of different cabin crews, etc. hanging around. This type of hotel must tick many of the boxes for this type of business traveller. We found the breakfast excellent and the staff very friendly.

Frankly this was not a good start to our long 5-star vacation package. I had hoped that the Marriott label would have produced a better product, but unfortunately The Renaissance is just another bland, middle-of-the-road airport hotel. Instead of giving us a totally forgettable experience, it actually left us a negative impression. I would not recommend this hotel and would not stay in it again.